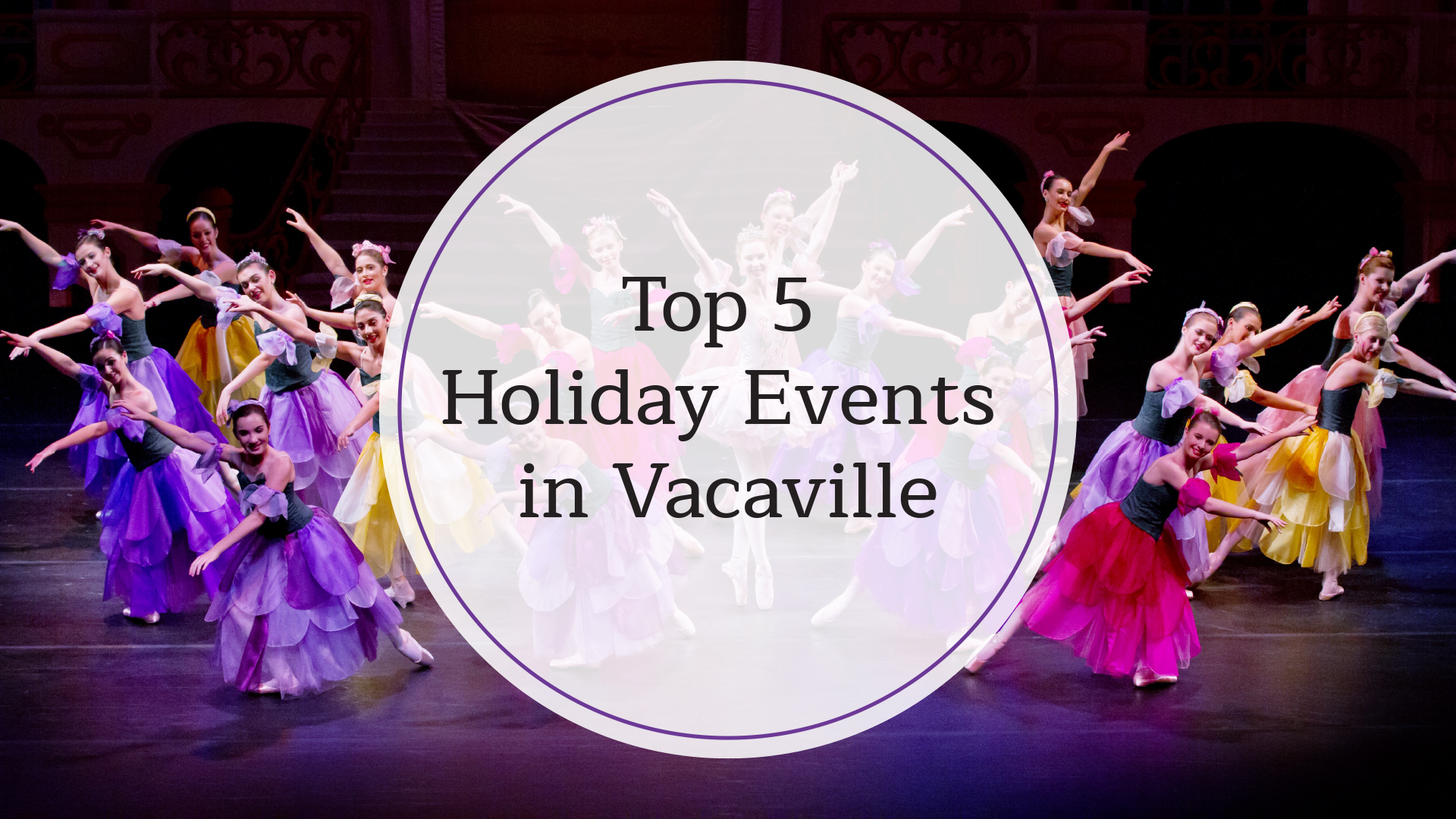 Kick-off the holiday season right with the top 5 events that are happening in Vacaville in 2019!
1. Merriment on Main
Downtown Vacaville 12/3/2019 Festivities begin at 4:30PM
Merriment on Main brings the community together for a night of old-fashioned hometown holiday entertainment, carriage rides, and refreshments. All activities that night are free to the 14,000+ people who attend. Church groups, community groups, and youth groups provide entertainment and free refreshments. Stop by the Vacaville Museum at 213 Buck Avenue and warm up with some of their onion soup, and even take a horse-drawn carriage ride down Main Street to the tree lighting!
2. Festival of Trees
Vacaville Skating Center 12/3/19 - 12/5/19 11:00AM - 9:00PM
For many, Vacaville's Festival of Trees signals the start of their holiday season, providing a taste of Christmas magic as well as a tangible way to support a program that offers the homeless a real opportunity to put their lives back on track. The three-day festival magically transforms the Vacaville Skating Center on Davis Street into a glowing gallery filled with 50 exquisitely decorated, full-size Christmas trees, plus another 50 table-top mini-trees - all for sale to the highest bidder. The holiday showcase also features a bazaar of finely crafted gifts and homemade baked goods; regular visits and photo opportunities with Santa and Mrs. Claus; and entertainment by talented musicians, choral groups and performers. Hundreds of volunteers give their time and talent to the Festival, which draws thousands of visitors.
3. Nutcracker performed by the Vacaville Ballet Company
Vacaville Performing Arts Theatre 12/13/19-12/15/19
Take a magical journey this holiday season and experience this family holiday classic right here in Vacaville. This lavish local production of the Nutcracker is an annual tradition that shouldn't be missed. Tickets are $17-$28 and are available at vpat.net
4. Winter Wonderland Craft Fair at Sweet Pea's
Sweet Pea's Pet Boutique and Nursery 12/14/2019 from 9:00AM-3:00PM
Sweet Pea's nursery and pet boutique is a small family owned business that will put you in the Christmas mood during the holiday season. Visit their Christmas Tree Farm during the holiday season after Thanksgiving and their third annual Winter Wonderland Craft Fair is on December 14th from 9:00AM-3:00PM. Pet Pictures with Santa is Saturday, December 21st from 10:00AM-3:00PM. Sweet Pea's is located at 891 Alamo Drive and they are open M-F 10-4:30, Saturdays and Sundays 10-4.
5. Candy Cane Lane – Lollipop Lane too!
Arlene Drive and Shady Glen Avenue
Stroll or drive down these two festive streets in Vacaville (Arlene Dr. and Shady Glen Ave.) and be swept into a world of lights, Christmas music, and holiday spirit. Residents along these two streets go to great lengths to make sure all who take in their light displays are not disappointed each and every year. Lights usually go up the weekend/week after Thanksgiving.