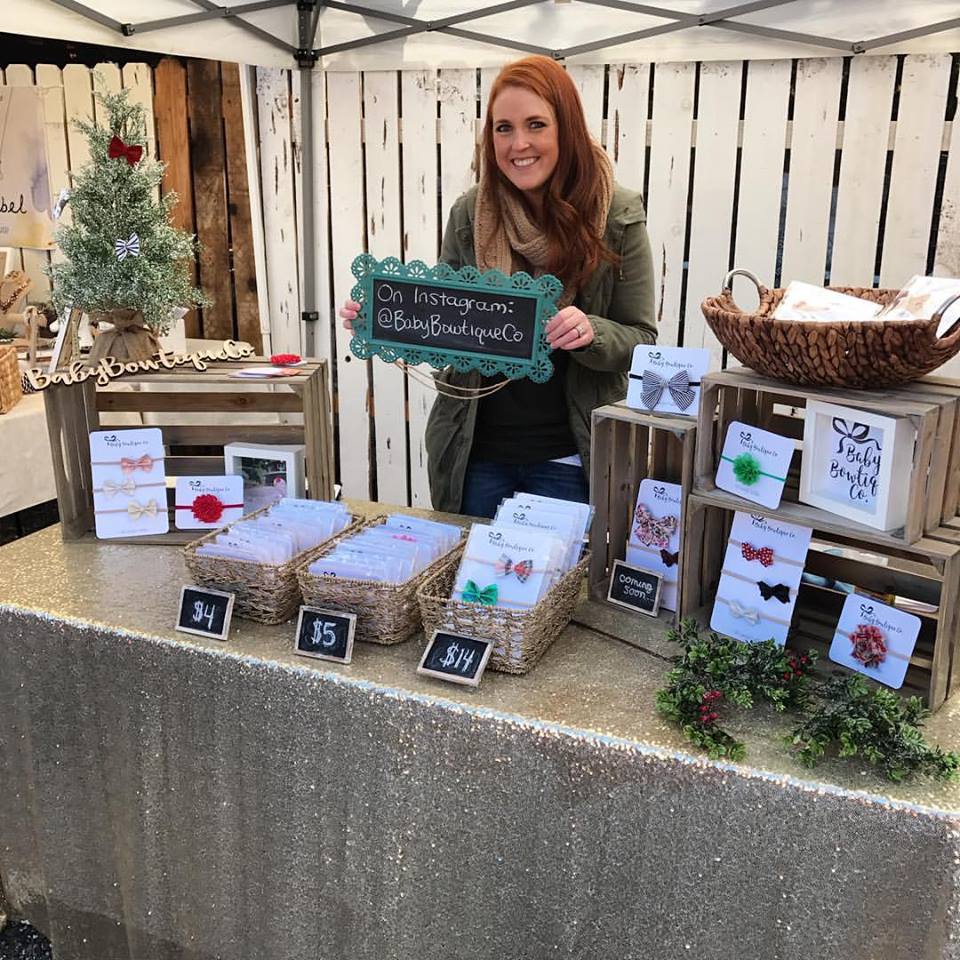 Photo: Sweet Pea's Winter Wonderland

Downtown Vacaville's Annual Holly Days
Saturday, November 4 – 9am-4pm
Merchant Street, Vacaville
The 300 block of Merchant Street will be lined with a variety of crafters and vendors, and visitors can also shop great local businesses downtown. Get a jump-start on your holiday shopping or find that one of a kind gift for any occasion.

Alamo Elementary Holiday Market
Saturday, November 4 – 9am-3pm
500 S. Orchard Avenue, Vacaville
Plenty of local vendors will be on hand for the Alamo Elementary Holiday Market! Shop home décor, jewelry, crafts, and local artisan products of all kinds. Plus, there will be a taco stand!

A Perfect Treasure Shabby Chic Sale
Saturday, November 4 – 8am-12pm
2037 California Drive, Vacaville
Come shop all things shabby chic! Furniture, Christmas gifts, handmade signs and shotgun shell American flags, as well as other local vendors with handmade crafts! You won't want to miss this so come bring a friend and have free coffee and donuts!

SonRise Craft & Vendor Show
Saturday, November 4 – 10am-4pm
310 Parker Street, Vacaville
Come shop an array of local craft vendors and discover one-of-a-kind items for your holiday gifting! Admission is free, and there will be yummy baked goods and some great door prizes!

New Hope Christmas Craft Fair
Friday, November 10 - 4pm-8pm
Saturday, November - 11 10am-4pm
4910 Allison Parkway, Vacaville
Hand-crafted items from local artisans including jewelry, quilts, bath products, home decor, and more! Plus, win tickets to Disneyland! There will also be baked goods and cafe dining so you can shop all day!

Rancho Solano Holiday Boutique
Sunday, November 19 -10am-4pm
3250 Rancho Solano Parkway, Fairfield
More than 75 artists are expected at the 17th annual Rancho Solano Holiday Boutique. Find unique handmade items for everyone on your holiday shopping list, and sign up for free door prizes. Admission and parking are free. Shoppers are asked to bring canned goods or an unwrapped toy for donation bins.

Christmas on the Farm
Saturday, November 25 – 9am-3pm
Sunday, November 26 – 10am-2pm
7478 North Meridian Road, Vacaville
Join us at the farm for a weekend filled with holiday cheer and a festive assortment of antiques, vintage, shabby, primitive, repurposed, salvage, handmade, holiday decor and much more. Skip Black Friday and shop local and support small businesses and real families.

Vacaville Festival of Trees
Tuesday, November 28 - 11am-9pm
Wednesday, November 29 - 11am-9pm
Thursday, November 30 - 11am-9pm
551 Davis Street, Vacaville
Come shop for a great cause (and view row after row of fabulously decorated trees)! Admission is free, and proceeds from the sales of fully decorated Christmas trees, baked goods and crafts – all created and/or donated by local residents – benefit Opportunity House, Vacaville's homeless shelter.

Sweet Pea's Winter Wonderland
Saturday, December 9 – 9am-3pm
891 Alamo Drive, Vacaville
Terrific Shopping Awaits! Santa's Helpers have been hard at work to create an old-time shopping market, with tons of exhibitors you're sure to find that special something, including home décor, art, antiques, collectibles, jewelry, crafts, specialty items & gourmet foods! Sip on hot apple cider as you stroll aisle to aisle discovering treasures at each stop. We will have live music, carolers, elves with candy canes and Santa himself.