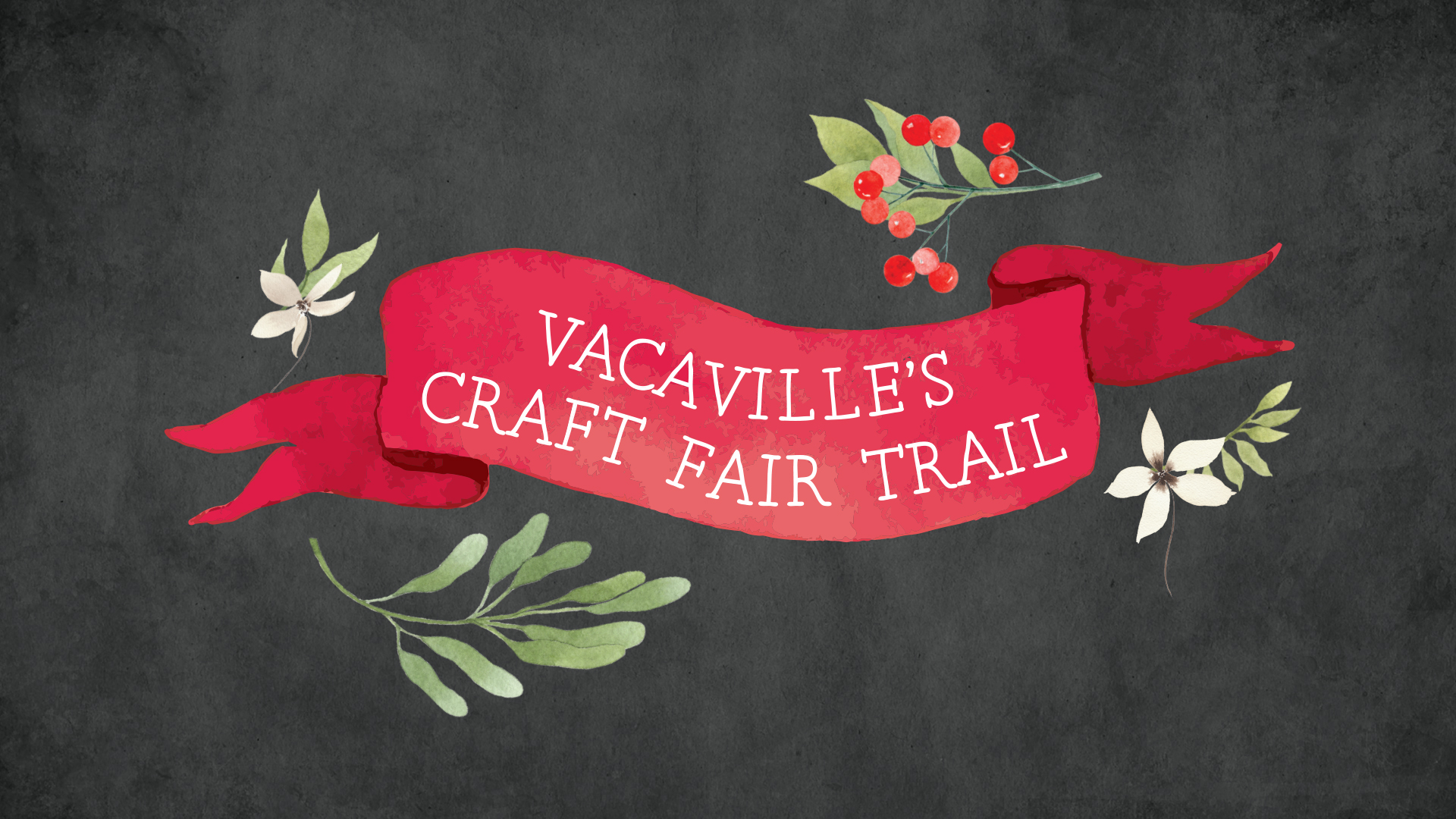 Get a jump on your holiday shopping with our complete round-up of Vacaville area craft fairs! Switch up your holiday shopping this year. Instead of battling the crowds at big stores on Black Friday, support local businesses and shop local at holiday markets!

Saturday, November 2 – 9am-4pm
Merchant Street, Vacaville
Enjoy a day of music and shopping from the 50+ vendors that will line the street. Get some early Christmas shopping done or find that special gift for any occasion. Admission and parking is free!
Tuesday, December 3 - 11am-9pm
Wednesday, December 4 - 11am-9pm
Thursday, December 5 - 11am-9pm
551 Davis Street, Vacaville
Come shop for a great cause (and view row after row of fabulously decorated trees)! Admission is free, and proceeds from the sales of fully decorated Christmas trees, baked goods and crafts – all created and/or donated by local residents – benefit Opportunity House, Vacaville's homeless shelter.
The three-day festival, which kicks off with a Gala Dinner the Monday after Thanksgiving, magically transforms the Vacaville Skating Center on Davis Street into a glowing gallery filled with 50 exquisitely decorated, full-size Christmas trees, plus another 50 table-top mini-trees - all for sale to the highest bidder.
The holiday showcase also features a bazaar of finely crafted gifts and homemade baked goods; regular visits and photo opportunities with Santa and Mrs. Claus; and entertainment by talented musicians, choral groups and performers.
Saturday, December 14 – 9am-3pm
891 Alamo Drive, Vacaville
Terrific Shopping Awaits! Santa's Helpers have been hard at work to create an old-time shopping market, with tons of exhibitors you're sure to find that special something, including home décor, art, antiques, collectibles, jewelry, crafts, specialty items & gourmet foods! Sip on hot apple cider as you stroll aisle to aisle discovering treasures at each stop. You will also find freshly cut Christmas trees, wreaths, and garland.
Friday (5p - 8p), Saturday and Sunday (10a - 8p) beginning November 22,
including Black Friday on November 29th and December 23rd and 24th
1671 East Monte Vista Avenue, Suite N-111
Come visit the Nut Tree Pop Up Shop and shop till you drop! The shops will feature local vendors and crafts.
Friday, November 15 - 9am - 1pm
Saturday, November - 16 9am - 1pm
4910 Allison Parkway, Vacaville
Join New Hope for their 9th Annual Christmas Craft Fair! Browse a variety of exclusively handcrafted goods perfect for gift giving! Sip a coffee or hot chocolate while you snack on scrumptious baked goods or enjoy a hearty meal from the Christmas Cafe. Purchase raffle tickets from one of the "reindeer helpers" for a chance to win over 30 prizes, including grand prize tickets to Disneyland! Food and ticket sales support a local nonprofit. Feel good about your shopping and pay it forward to the community while you get in the holiday spirit!

Rancho Solano Holiday Boutique
Sunday, November 24 -10am-4pm
3250 Rancho Solano Parkway, Fairfield
Find unique handmade items for everyone on your holiday shopping list, and sign up for door prizes. Admission and parking are free. Shoppers are asked to bring canned goods or an unwrapped toy for donation bins.
Friday, November 1 - 8am-5pm
Saturday, November 2 - 8am-5pm
Sunday, November 3 - 8am-2pm
621 S Orchard Avenue, Vacaville
Shop for homemade quilts, hats, scarves, jewelry, books, cards and so much more at this three-day Holiday Craft Fair! There will be soup, hot dogs and desserts available for purchase, and proceeds will be donated to various mission projects.
Alamo Elementary Holiday Boutique
Sunday, November 9 - 9am-1pm
500 S Orchard Ave, Vacaville
Come shop local at Alamo Elementary's 6th annual Holiday Boutique. They will be hosting vendors sure to check everyone off your list.
Saturday, November 9 - 9am-3pm
350 N Orchard Ave, Vacaville
Lots of beautiful handcrafted items for you to pick up. You can also try your luck at the raffles and indulge at the bake sale. So, come on down!
Saturday, November 16 - 9am-1pm
188-b Bella Vista Rd., Vacaville
Buckingham Charter Magnet High School's Sober Grad Night presents Holiday Vendor Fair in their GYM. It's a fundraiser to support safe and sober graduation events for our students. You'll be able to tick many holiday gifts off your list through their vendors! Also, they will have raffles and so much more! Stop by this craft fair and get your shopping done while helping students stay safe and healthy.
Are you heading out to any of these craft fairs? Be sure to use #ilovevacaville for a chance to be featured on our site or social streams!