Updated July 2019
Napa Valley is certainly world-renowned for their local vineyards, but some of California's best wine tasting is right here in Solano County! Suisun Valley gained official recognition as an American Viticulture Area in 1982, just a year after Napa Valley, and approximately 3000 acres of the Suisun Valley are dedicated to grapes.

Get away from the tourist crowds and take the road less traveled to discover Northern California's hidden wine country. With award-winning wines, tours with a personal touch, and gorgeous scenery, a Solano County wine country getaway is the perfect fall excursion. These secluded gems are just a quick jaunt from Vacaville hotels, which means a Solano County wine country weekend can cost a fraction of a trip to the Napa Valley.
THE WINE TRAIL
Explore the wine loop from one end to the other using our Wine Trail map. Along the way, you can enjoy tastings at up to 11 local wineries and explore the enchanting backroads of Suisun Valley.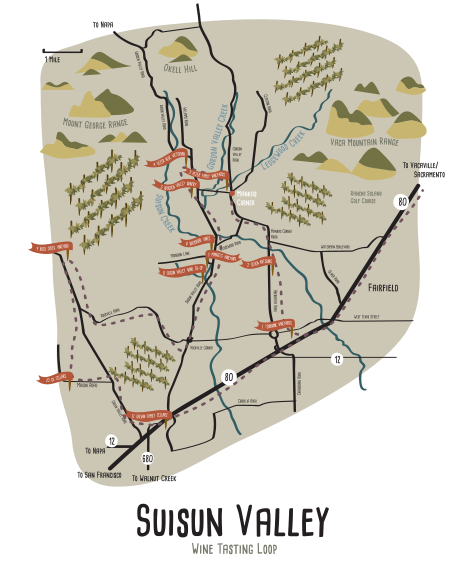 Get to know a few of the wineries better:
Fantastic views and food trucks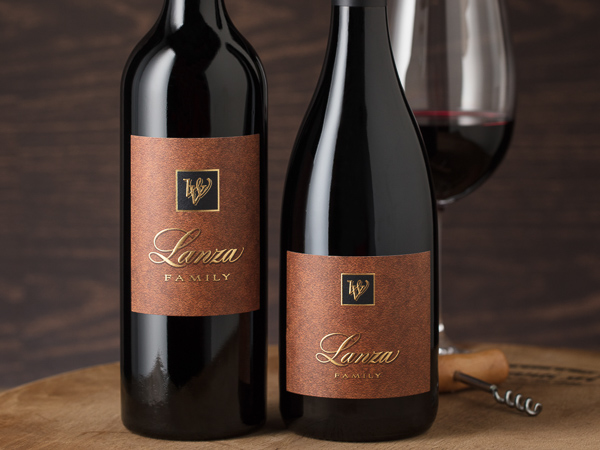 Family-owned Wooden Valley Winery has been producing award-winning wines from the Suisun Valley Appellation since 1933. The tasting room is open 11am – 5pm 7 days a week, with a $15-20 tasting fee that is refundable with any wine purchase. Pack a picnic lunch and relax while you take in the sweeping views of the hillsides and the beauty of the vineyard.
For a casual evening out, join Wooden Valley Winery for Food Truck Fridays every 4th Friday from May-October, when the winery hosts an assortment of street food vendors and live music. Grab a bottle (or glass) of wine from the tasting room and order up a meal from one of the amazing food vendors.

Small wineries, big flavors
Three wonderful, family-owned wineries come together at this local favorite. Sample outstanding wines poured by the actual winemakers and growers from Sunset Cellars, Blacksmith Cellars, and King Andrews Vineyards.
The wines offered at the tasting room are rotated on a daily basis, so you can always find something new to try. The Suisun Valley Wine Co-op offers a $10 tasting (which can be shared), and the tasting fee can be waived by purchasing a bottle. Guests can choose from a list that contains 20+ wines per day to create their own unique sampling of flavors and varieties. You can always find something new to try as new wines are constantly coming in and menus rotate weekly. The tasting room is open Thursday through Sunday, 12pm - 5pm, and Monday - Wednesday by appointment only: (707) 450-8603. Their winter hours are Friday-Sunday only throughout January and February.
Blue Victorian Tasting Rooms and Barrel Blend Tours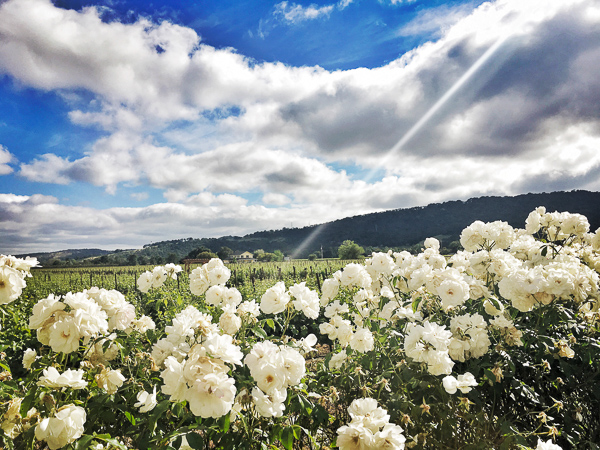 Vezér Family Vineyards is best known for their Petite Sirah and Zinfandel, which are rated among the best in the region. Their two public tasting rooms, at Mankas Corners and at the Blue Victorian, offer walk-in tastings for $20 per person. Each tasting room offers a different selection, so visiting both will give visitors a truly comprehensive sample of Vezér's wines.
For a truly immersive tasting experience, book a Vezér Barrel Blending Tour (only available at the Blue Victorian). The tour begins with extracting a base wine from different varietal barrels, while your host shares insights of the art of wine making and how wine grape structure and the role of the barrel impacts aromas and bouquet. The Blending and Tasting tour truly provides a full appreciation of how all aspects from growing through aging to blending is perfected. After your tour, you can even relax with some Bocce Ball! Blending tours are daily, by appointment from 11am to 5pm Monday through Friday, and 10am to 6pm on Saturday and Sunday.

Fill up on local vintages and retro charm
The Suisun Valley Filling Station is a newer addition to Mankas Corners. This vintage-gas-station-inspired tasting room is bursting with retro appeal and local wines. You'll find Cabernet Sauvignon, Tempranillo, Chardonnay, Rose, Prosecco, and more from wine makers like Capp Family Vineyards, Suisun Creek Ranch, Tolenas Winery, and Vandella, plus beer from Bruehol Brewing.
Step out of Suisun Valley Wine Country
Berryessa Gap Vineyards is located in the small farming community of Winters, on the east slope and beneath a break in California's Coastal Range known to locals as the Berryessa Gap. This family-owned vineyard offers award winning, estate grown red and white wines that have been recognized by Wine Enthusiast, the San Francisco Wine Competition, California State Fair, and more. Visit the winery, located about two miles west of town, for a tasting or stop by the tasting room on Main Street in historic downtown Winters.