Halloween is slowly sneaking up on us, and now that there is cooler weather in the forecast it's the perfect time to grab the family and head out to a pumpkin patch! Here in Vacaville we are lucky enough to be a hop, skip, and a jump away from some of the best pumpkin patches in Northern California! Whether you have little ones or are just a kid at heart, many of our local pumpkin patches are packing in the entertainment and turning up the fun, making them the perfect place to spend a cool autumn day. From corn mazes and hay bale forts to scarecrow contests, live music, and barbeque, there's something for everyone. Check out our favorites, pack a picnic lunch, and get out there and enjoy the beautiful fall weather!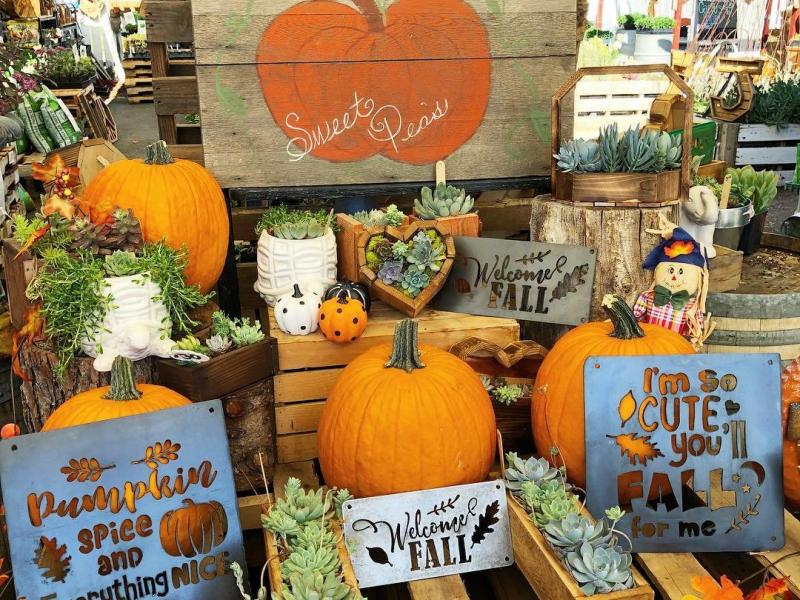 891 Alamo Drive, Vacaville
Open weekdays 10am - 6pm, Saturday/Sunday 10 - 4pm
Sweet Pea's pet-friendly pumpkin patch is offering tons of different varieties of pumpkins, gourds, corn stalks, and hay bales. Call ahead to see what animals they have for you to visit that day at the store! Face painting, pumpkin painting, and crafts on the weekend! If you're into making your own Autumn decor, check out one of Sweet Pea's Succulent Pumpkin or Spooky Succulent Fairy Garden classes!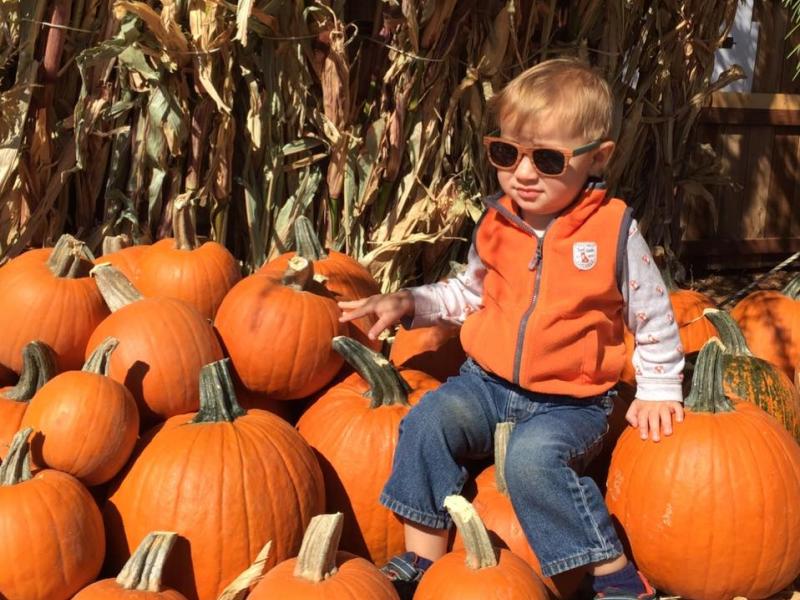 211 Fruitvale Road, Vacaville
Open daily 10am - 6pm
Come on over to Castaneda's and stock up on fall pumpkins, cornstalks, gourds, fruits and veggies, all grown right here in Vacaville!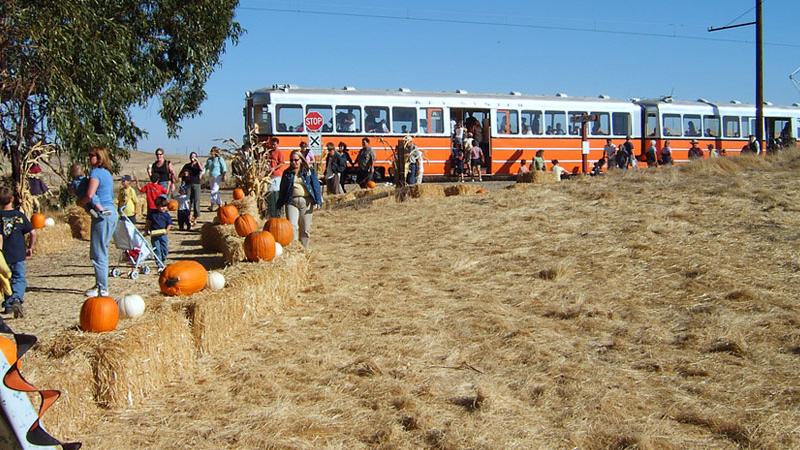 5848 State Highway 12, Suisun City
Open Saturday and Sunday October 7, 8, 14, 15, 21 & 22 from 9:30 am to 5pm
Each Saturday and Sunday through October 25th the Western Railway Museum puts on a Pumpkin Patch Festival that is packed with fun for the whole family. Admission to the festival is $12 and includes a round trip ticket for the historic train that boards at the Railway Museum and then takes a 10 mile trip to Gum Grove station, where the pumpkin patch is located. Enjoy games, food, music, hay rides, and a petting zoo! Test your strength with the pumpkin launcher, and explore the huge hay bale fortress.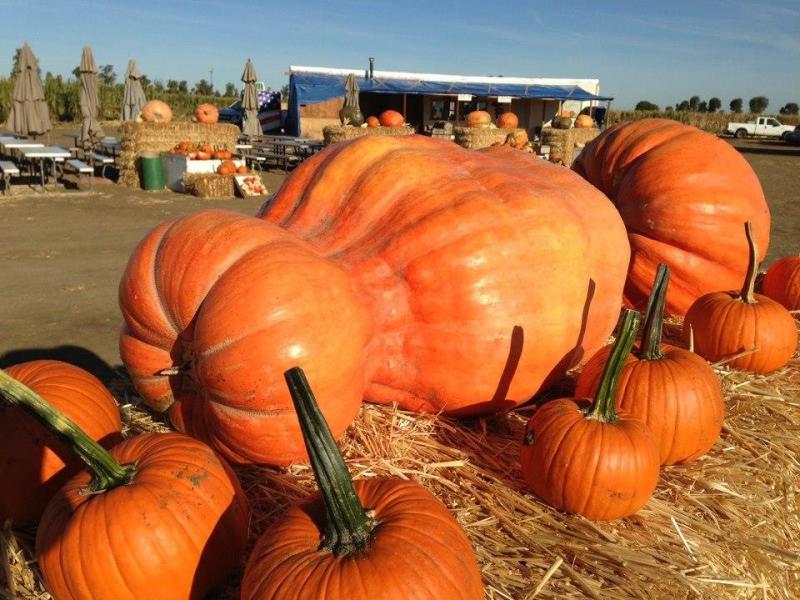 6150 Dixon Avenue West, Dixon
Open daily 9am – 8pm
Cool Patch Pumpkins is home to the World's Largest Corn Maze, and this year's 40-acre GPS-defying maze is a challenge even for the most intuitive explorers. Don't worry, Cool Patch has "maze escorts" that can guide you out when you get lost! Little ones will enjoy the Kid Zone, Kiddie Corn Maze, and jumping into the Corn Kernel Bath. Visitors of all ages will love the pumpkin cannon, hayrides, shaded picnic areas, music, food, and special events. There is no admission charge for the pumpkin patch, tickets to the corn maze are $12 for adults, and kids under 5 are free. Kid Zone tickets are $5.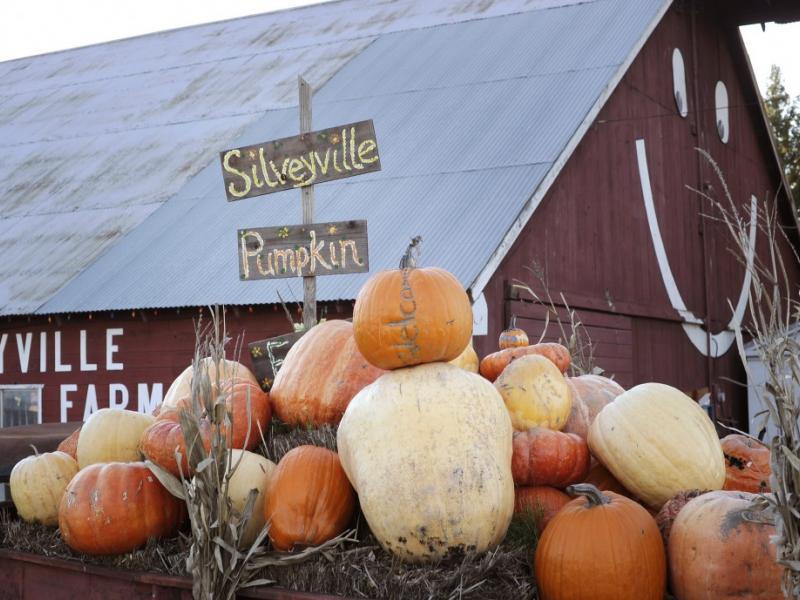 6248 Silveyville Rd, Dixon
Open daily 10am – 6pm
Silveyville has been a local favorite for years, and each year there are brand new attractions to keep experiences fresh and memorable. If you have itty-bitty kiddies, Silveyville is a fantastic choice! In addition to a huge pumpkin patch featuring 18 varieties of pumpkins, they have a large duck pond, sheep, chickens, goats, and a pony that you can visit with. The kids will love the addition of a walking path to allow everyone an up-close encounter with the farm animals, as well as an authentic tee-pee, pumpkin painting, straw pyramids, and bounce area! You can also test your racing skills with the Bouncing Horses race track, or take an ATV train ride touring the 15-acre farm.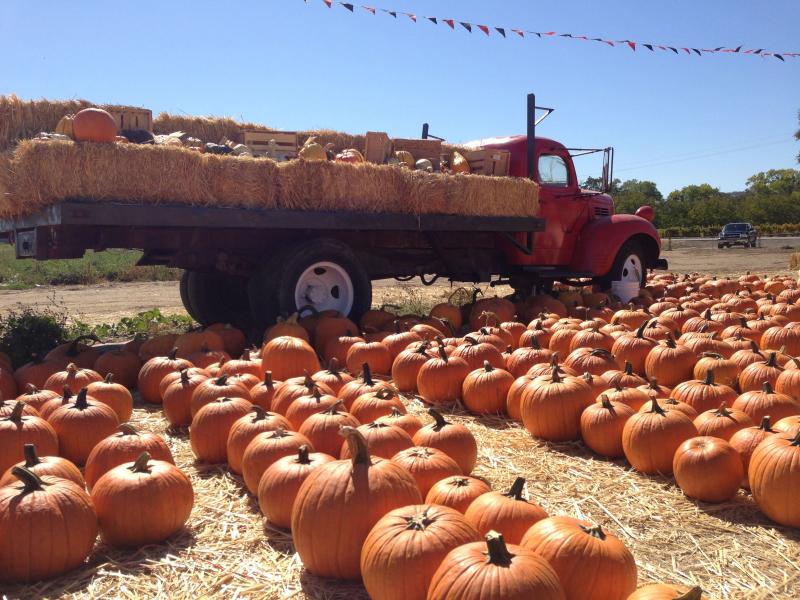 4606 Suisun Valley Rd, Fairfield
Open daily 9am – 5pm
If you are looking for the biggest selection and most variety, head out to Larry's Produce in Fairfield. Over 50 varieties are available at the pumpkin patch, from the tiniest pumpkin to 1,000 lb. Atlantic Giants! There is also a play area for the kids and lots of cool old cars and trucks on display that are perfect for fall photo-ops, plus a corn maze.