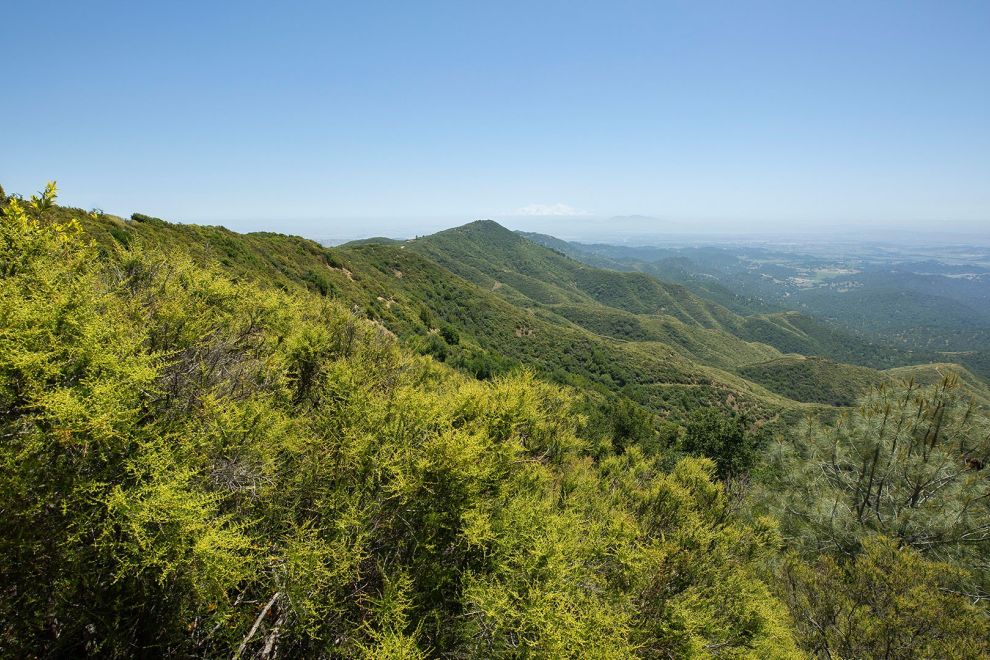 Why Vacaville, California is the Perfect Place for a Day Trip Escape from the Hustle of the Bay Area
Once a local secret, the word has gotten out that Vacaville is filled with outdoor activities. Travelers from day trippers and outdoor enthusiasts to foodies and families are recognizing all the community has to offer.
Sandwiched between the bustling Bay Area and the fertile Sacramento Valley is the vibrant and friendly community of Vacaville. Once a local secret, the word has gotten out that Vacaville is filled with outdoor activities. From day trippers and outdoor enthusiasts to foodies and families, travelers are recognizing all the community has to offer, making now the best time to see for yourself what makes this place truly unique.

One reason Vacaville stands out among the rest of Northern California's epic weekend getaways is the fact that it is located only 55 miles outside of San Francisco proper along Interstate 80. This easy-to-access and hard not to love community is ripe with agricultural, outdoor, and family activities.
No matter what your reason for visiting, once you discover Vacaville for yourself, you'll wonder how this charming community has stayed a secret for so long.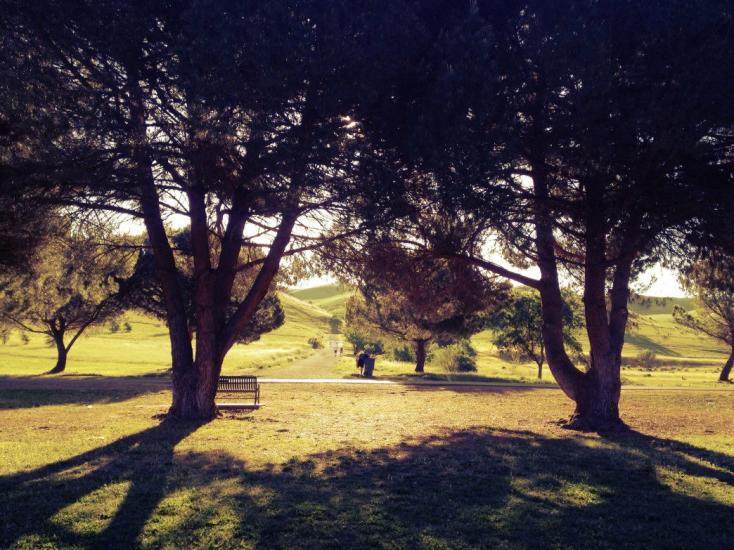 WHERE TO FUEL UP

Beat the Bay Area traffic by heading out of town early. Grab a quick bite on your way out the door or skip breakfast entirely to get on the road quicker. You won't regret it once you make it to Vacaville you have plenty of early morning dining options to fuel your day trip adventures.
Located where the agricultural epicenter of the Sacramento Valley begins to blend into the Bay Area, Vacaville is a farming and fresh produce hub in Northern California. The superior quality of ingredients influences the food scene, where you can grab a quality cup of joe (or a lavender latte!) at Journey Coffee Company or one of the many other local cafes.
Popular breakfast joints include the Cuba Cafe for a Latin twist on your morning meal, or Pure Grain Bakery & Cafe for a tasty German pastry. The Brass Tap is your best bet for brunch, with hearty plates like banana & peanut butter ale waffles, bacon & egg pizza, and good ol' biscuits and gravy.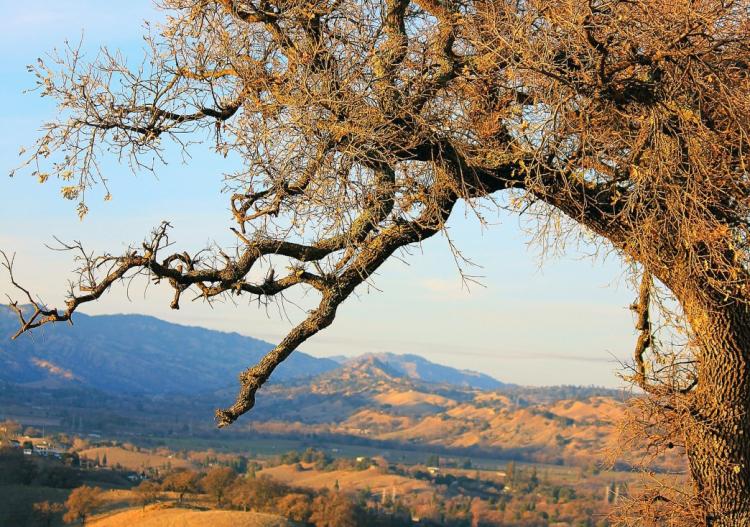 WHERE TO FIND ADVENTURE
Discover some of the adventurous things to do in Vacaville. Like most of California, Vacaville has a Mediterranean climate, meaning that the area has the unique characteristic of distinct seasons but also has incredibly mild and pleasant weather. If you are coming from the Bay Area, you'll find that this inland oasis is a welcome respite from the fog and cooler coastal temperatures. The weather makes Vacaville and the surrounding areas ideal for almost any outdoor activity, including trail running, hiking, biking, fishing, paddling, picnicking, bouldering, and more.

That being said, Vacaville is a cycler's paradise. If you prefer hitting the dirt rather than pavement, the Pena Adobe/Lagoon Valley Park and Rockville Hills Regional Park are the best places to spend your morning after fueling up with breakfast. Visitors with families might prefer the paved trails of the Southside Bikeway or the Alamo Creek Bike Path, which consist of gentle trails through the natural beauty of Vacaville. Road cyclists seeking a challenge should tackle Mix Canyon, which features an epic climb into the Pleasant Valley Hills.
The city is also a surprisingly great bouldering destination. The Nut Tree Boulders in Browns Valley Open Space offer a range of options for climbers of all skill levels and views of the city and as far as away as the snow-capped Sierra Mountains.

Fishing is also a popular pursuit and a great way to spend time with family. Lake Berryessa, Lake Solano, Suisun Waterfront, and the Rio Vista Fishing Pier are just some of the excellent fishing holes near Vacaville where you can drop in a line.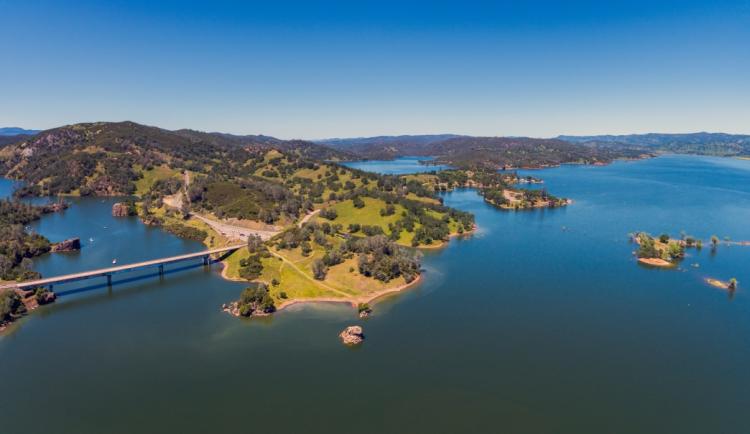 WHERE TO UNWIND
As your day settles down, let loose and treat yourself to some fun on the town. From wine tasting to farm-to-table treats, Vacaville's evening food scene is hard to beat.
Experience the rustic beauty of the Suisun Valley vineyards. A tasting here is the perfect way to relax after spending the day outside. The vineyards here supply grapes to some of the biggest labels in Napa and Sonoma counties, although the Solano wineries also produce some delightful vintages in their own rights. The Suisun Valley has a long tradition of winemaking, but is less discovered than other Northern California wine regions, making for a refreshing and flavorful experience for wine connoisseurs.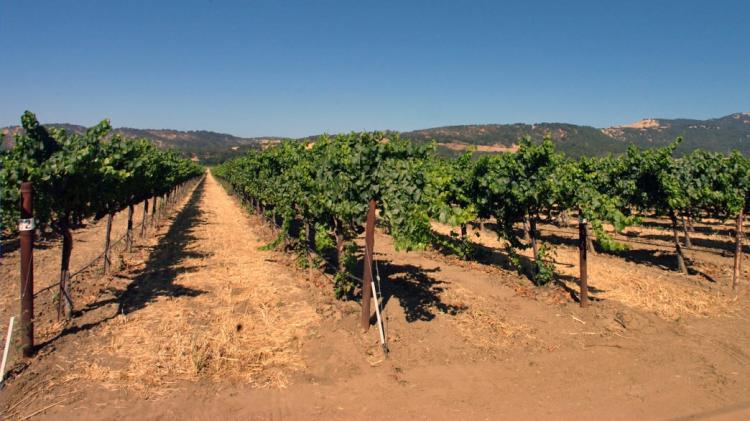 As far as restaurants and nightlife go, Vacaville offers quality cuisine with something for everyone. Head back over to the Brass Tap and grab one of their more than 300 craft beers or dine on Asian fusion flavors at Okashi Fusion. The Buddha Thai Bistro, the Backdoor Bistro and Wine Bar, Fortress, and Rice Barn Thai Eatery are all also top choices with a range of flavors and influences in each dish. The diversity of options in Vacaville is on par with what you will find in a big city, but the restaurants all draw on their rural surroundings to offer only the finest tastes and spins on your favorite meals.
With local businesses like 36 Oaks: A Country Destination Day Spa and Estheem Spa Boutique ready to pamper you, it's easy to unwind by treating your body and soul to a little TLC in Vacaville.
If you like to travel with your pet (they are part of the family, after all!) Vacaville will welcome Fido with open arms. In addition to the trails and activities listed above, you can also bring your four-legged friend to businesses like Sweet Pea's Boutique and Western Ranch and Pet Supply.
Vacaville is a delightful surprise to even the most well-traveled visitors. It is rural and charming, yet it is also sophisticated and poised. Weekend warriors escaping the city are falling in love with all that this Northern California hidden gem has to offer.
Written by Jill Sanford for RootsRated in partnership with Visit Vacaville.
---