Ayame Sushi
Fresh made traditional sushi rolls, hand rolls and authentic Japanese cuisine in a beautiful, modern zen setting. Tucked away in a small strip mall, but don't let the exterior fool you! Ayame is a true gem. Try the Vacaville Roll - a California roll topped with tuna and crunchies.
Yelp Reviews


462 Reviews
Sushi Bars, Japanese
As a sushi fanatic, it is my duty to try any sushi place that is recommended to me. So when my sister spoke highly of this place, I was game. We placed a to...

I first discovered this hidden gem thanks to my brother and his friend, and I've been coming back ever since, always bringing along more friends and family...

Our last visit to Ayame this past Friday was awful. We ordered a Nigiri and sashimi dinner. After my wife complained to me that her Hamachi tasted like it...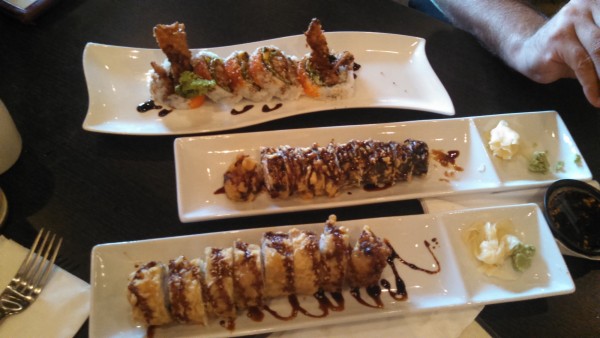 Ayame Sushi
2046 Nut Tree Rd, Suite A
Vacaville, California