Clay Oven Bar & Grill
Clay Oven Bar & Grill's menu is full of mouth-watering Indian dishes. Friendly and attentive staff serve a modern interpretation of classic Indian dishes. Plus the restaurant has many vegetarian options and a full bar. Learn more about Clay Oven in the International Cuisine Guide or the Vegetarian Dining Guide. Follow Clay Oven on Facebook at the link below:
Yelp Reviews


1737 Reviews
Indian, Sports Bars
Coming into the restaurant, what immediately struck me were the decorations and the atmosphere inside. The tall roof gives the restaurant a very spacious...

My Co-workers and I celebrated our company thanksgiving there last night.It was AMAZING FOOD and I tried several different dishes.The restaurant manager was...

If you ask me if I would suggest eating at clay oven when you're in the mood for some Chicken Tikka Masala or good indian food in general I'd say " NO, I do...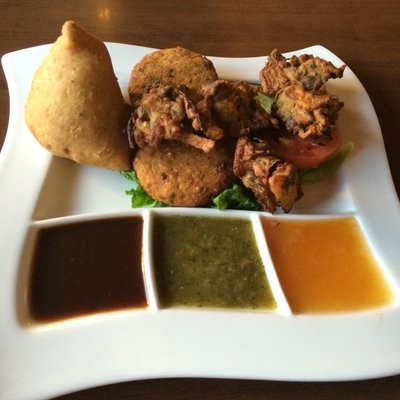 Clay Oven Bar & Grill
400 Orange Drive
Vacaville, California 95687