Hoshi Habachi Sushi & Lounge
Hisui Japanese Steakhouse has wonderful food and a exceptional sushi bar. Come and experience sushi chefs preparing sushi right in front of you! This restaurant serves traditional Japanese cuisine that you will definitely love!
Yelp Reviews


529 Reviews
Japanese, Sushi Bars
Always a treat for us, the guys are terrific, food over the top, put this Sushi Restaurant on your list of exceptional food and price

Hisui Japanese Steak House is mid tier. I've only been here for the AYCE sushi, and there's nothing too special about it. The price is pretty good for what...

The staff were very friendly. Quality of the sushi here is definitely subpar, although I didn't expect much. My mom and I got the "dinner for two," which...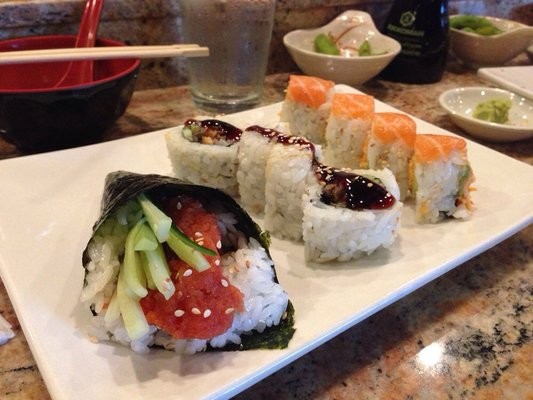 Hoshi Habachi Sushi & Lounge
1350 E. Monte Vista Avenue
Vacaville, California 95688