Create and save itineraries, find local events, and view restaurants, shops, and places of interest right from your phone.
How to get and use the app
Download the app from the App Store or Google Play, or use the desktop version here. To save your own itineraries and customize your plan you'll need to create a profile. To do this, click the "hamburger menu" in the upper left corner and click on "Log In" to create a profile or sign in to an existing one (on the desktop version, the "Log In" button will be in the upper right corner).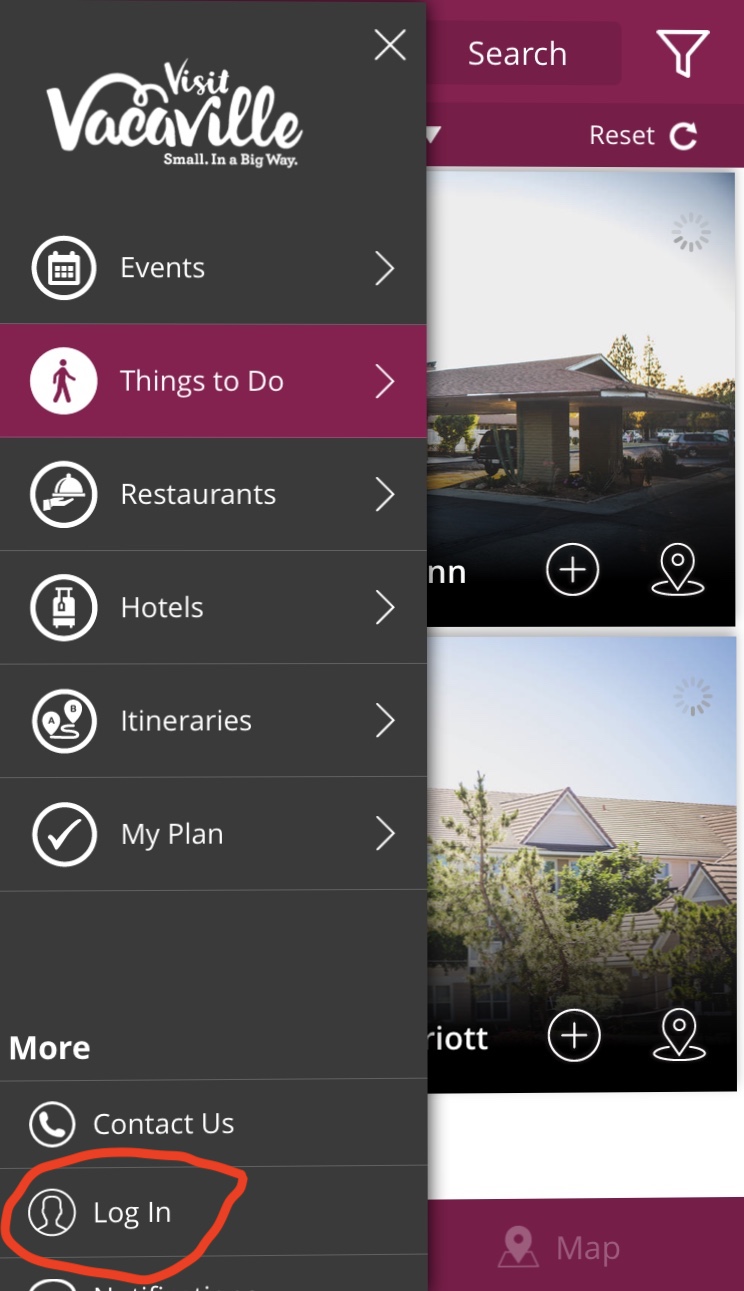 When you open the app, you'll see a listing of events in the area first. To see more, click the menu button in the upper left corner, which will bring up the full menu. From there, you can select Events, Things to do, Restaurants, Hotels, Itineraries, or My Plan.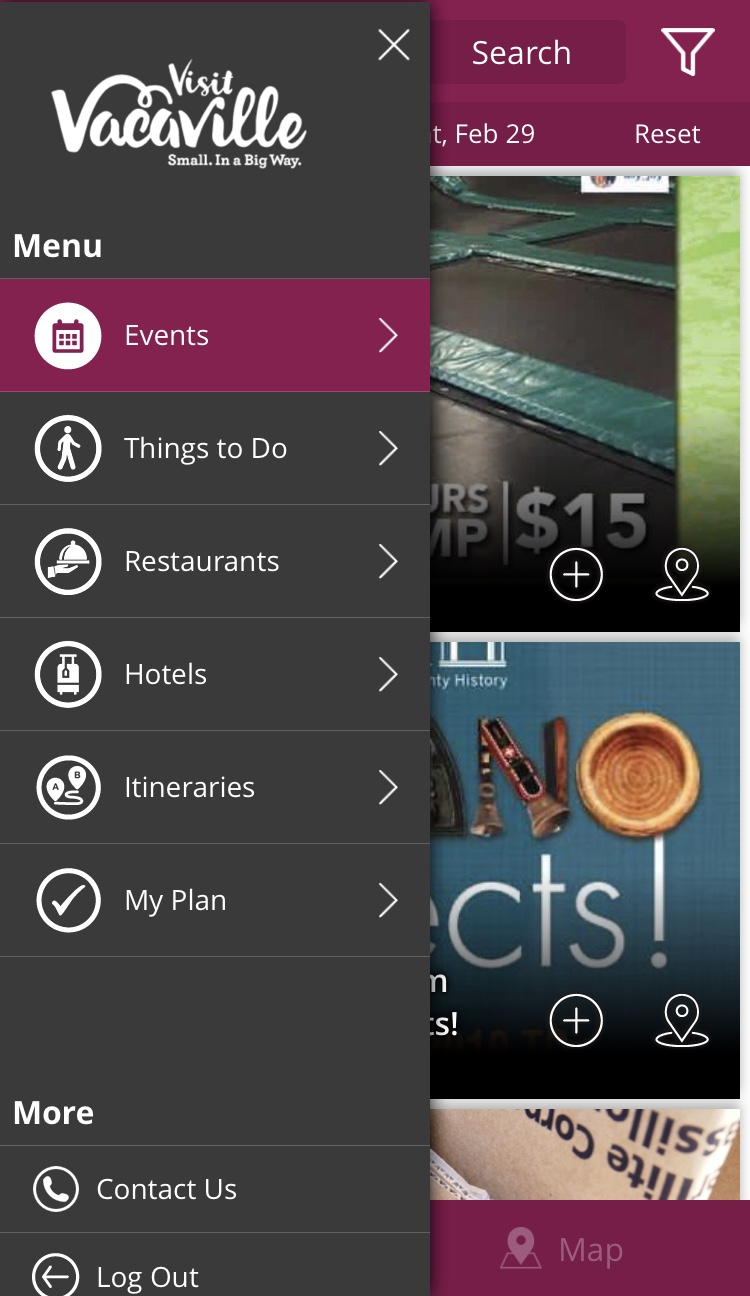 Creating your plan
One of our favorite things about our trip planner is the ability to easily create a saved plan that's unique to you and has all the events, restaurants, and places that you want to see saved in one spot. There's even a map view so you can see where everything is in relation to each other!
Adding items to your plan is easy, just create a profile (or log in to yours if you already have one) and then scroll through events and places of interest, whenever you see one you want to save, click the + icon to add it to your plan.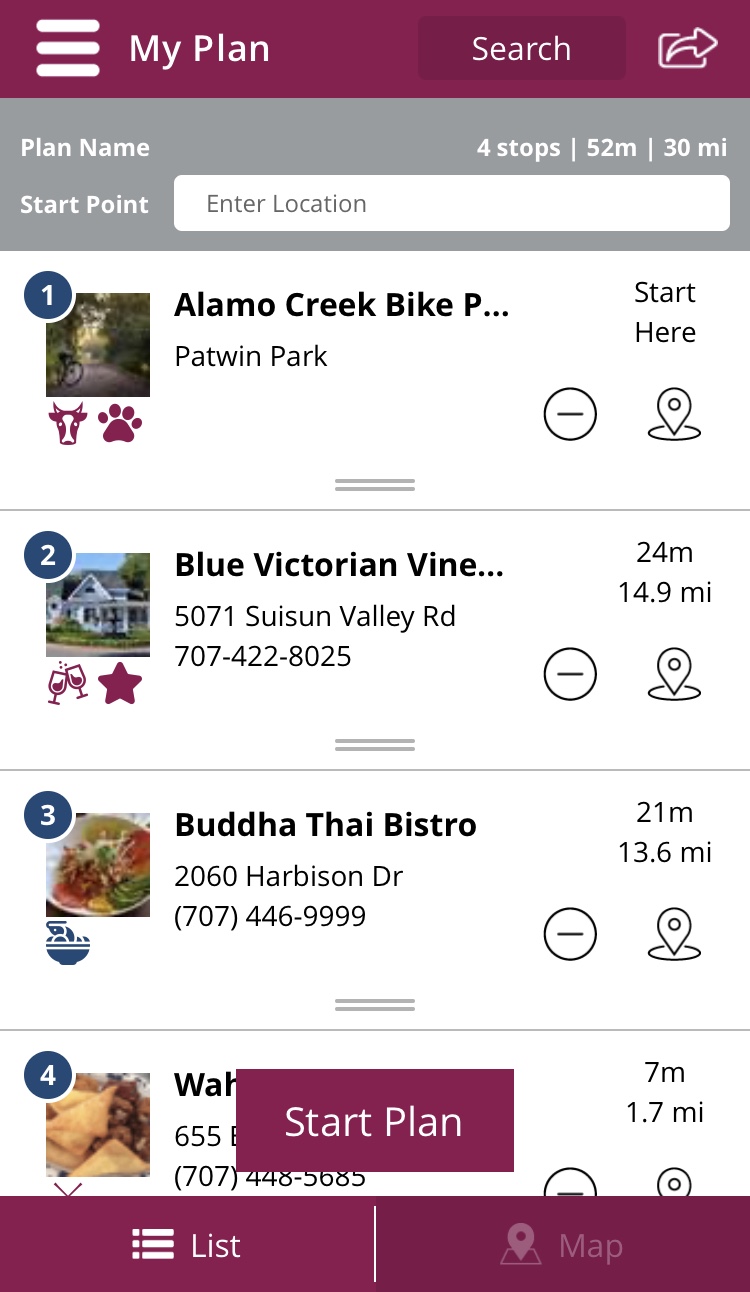 Once you have a plan created, you can drag and drop items and rearrange your schedule to create the perfect trip!
Finding events
Find vibrant local events that are happening when you'll be in town using the Events Menu. Use the date settings to select the range you want to view, then add the ones you want to check out to your plan.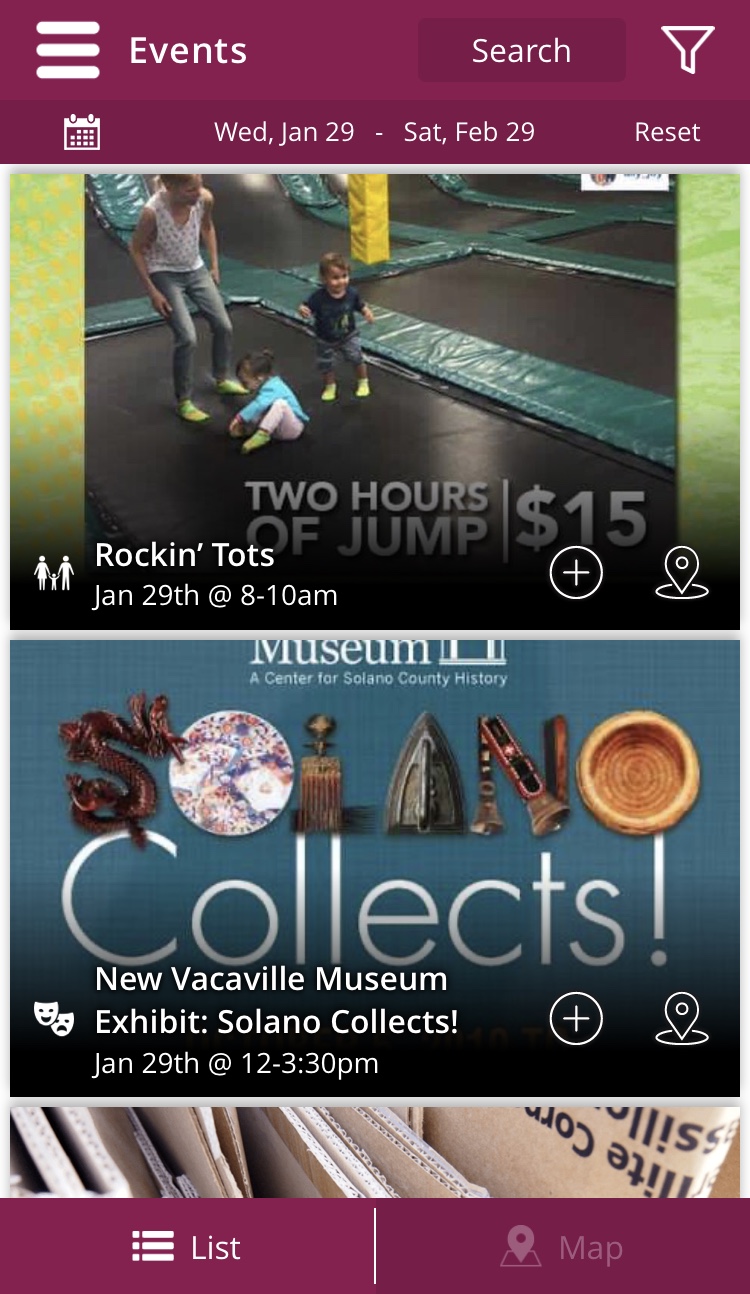 Pro tip: Use the filters (found on the upper right side) to narrow down the list to just the categories you'd like to explore for an even easier search.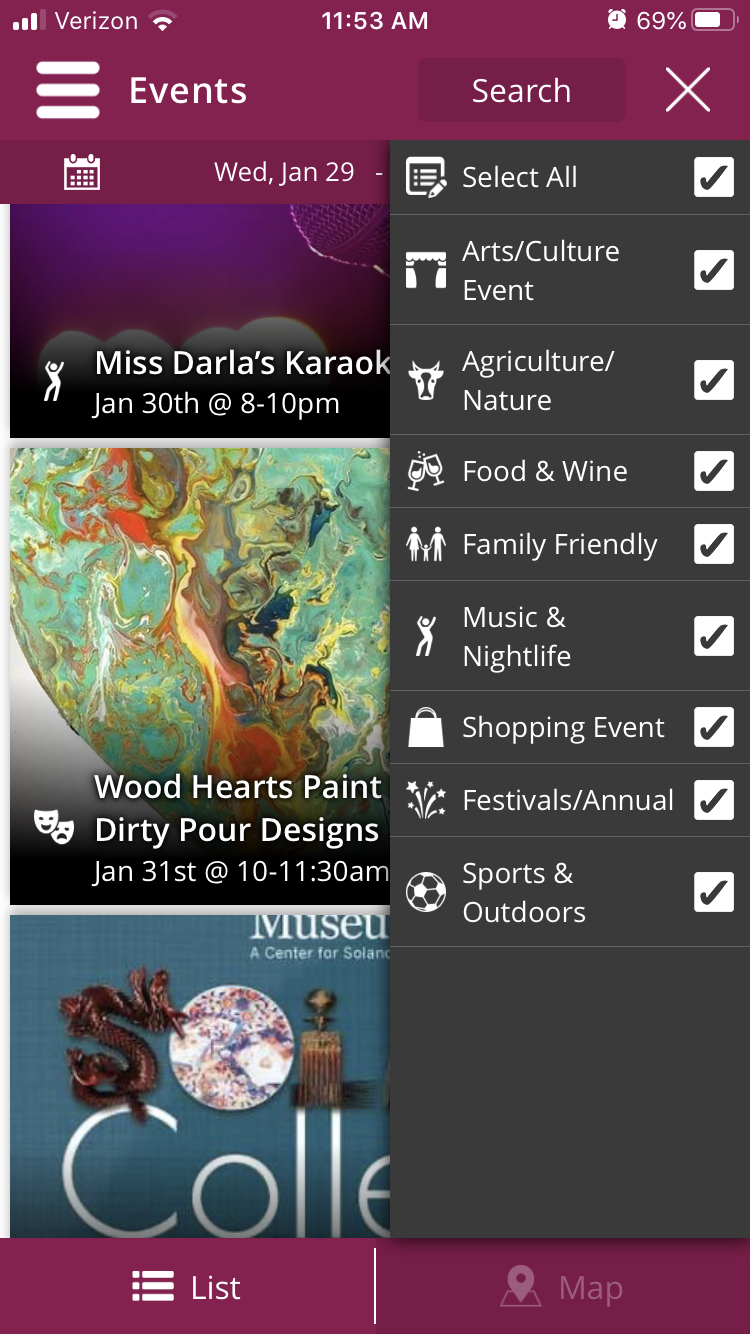 Exploring things to do
Find things to do around town, including places to stay, places to eat, and places to shop using the rest of the menu. Within each category, you can sort results alphabetically or by distance from your current location (most useful when you're planning on the go here in town). You can also select filters using the filter menu in the upper right corner to narrow down options by category. Just like in the Events categories, you can easily add items to your plan by clicking the + icon.
Pro tip: Toggle between the list view and map view to get an idea of where listings are located within the city.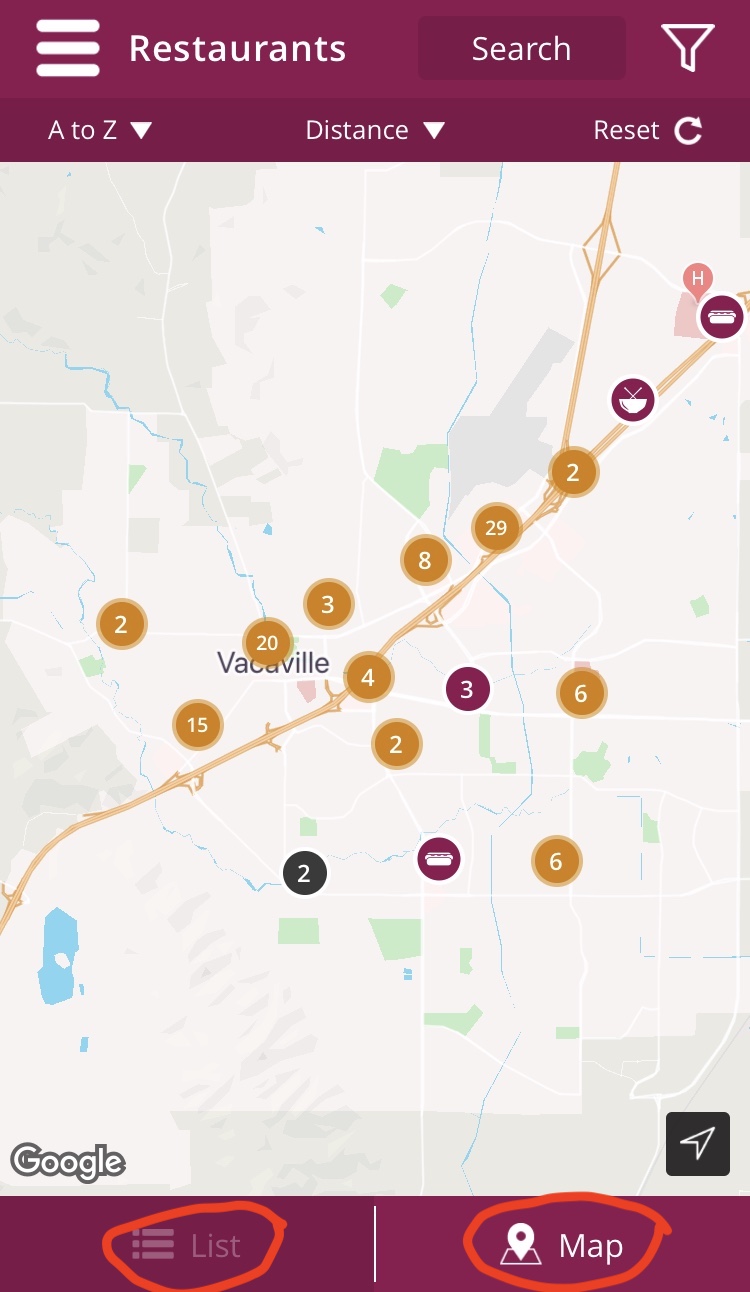 Itineraries
You'll find some of our favorite collections of things to do under the Itineraries tab! From hiking trails to family-friendly experiences and tours of Downtown, we're always adding new outings for visitors to explore.
Image of itineraries.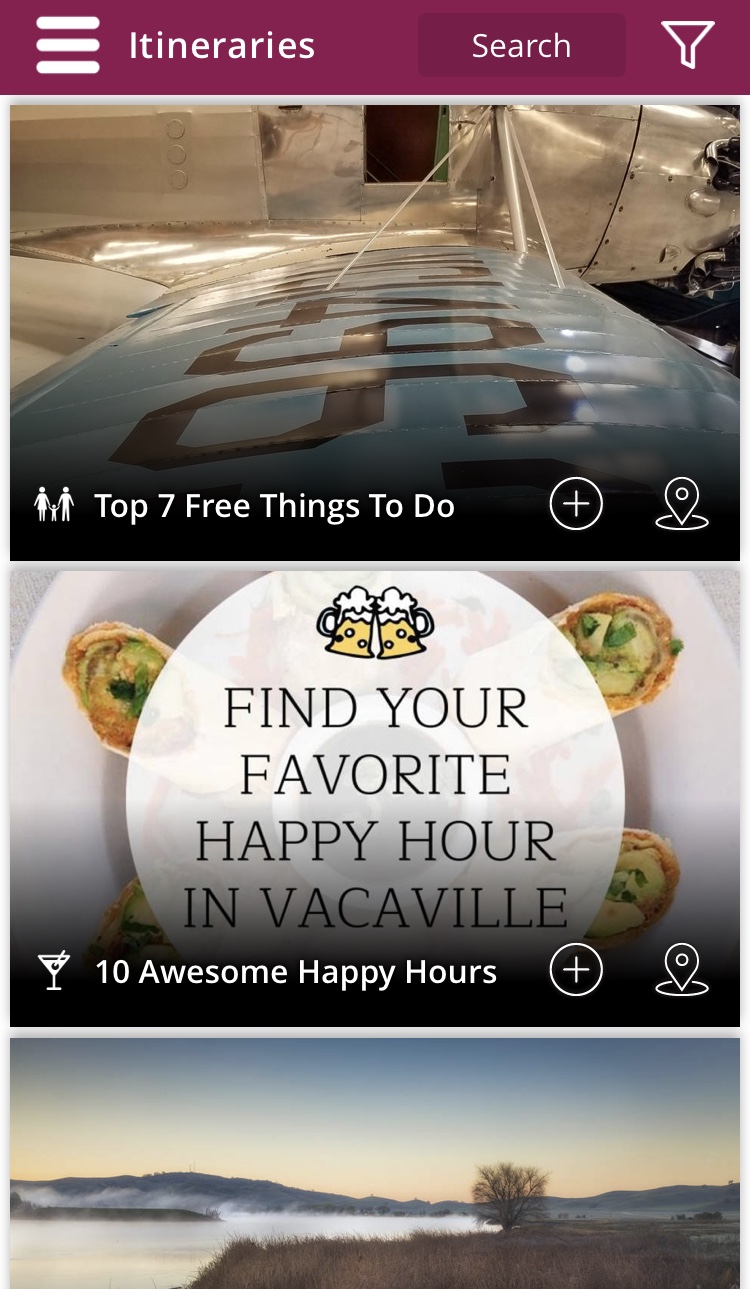 Have questions or get stuck on anything? Contact us and we'll help!
Find even more ways to explore using our Visitors Guide