Summer has always been associated in my mind with the nostalgic bliss of childhood. Growing up in a place like Vacaville, California was a gift. The mountains and the ocean were two hours in either direction and, therefore, I was in perpetual adventure mode. My parents took me everywhere under the California sun. One of my favorite spots, a hidden gem that is slowly gaining in popularity, is less than twenty miles from the heart of Vacaville. The place is intertwined with bittersweet memories of my first sunburns and mosquito bites. It is where I overcame my fear of heights and learned how to skip stones.
Putah Creek spans 85 miles, but there is one spot in particular that my dad took my sister and me to boulder, slackline, swim, cliff jump, or just lay back and relax. To get there, take Highway 128 West past Lake Solano and continue until you pass a fishing area with bathrooms. The Putah Creek Trailhead is half a mile from this. (You can also find the trailhead on Google Maps). There are no signs, so keep an eye out for a big oak tree and a small, dirt turnout. Incredibly, this small opening of the creek offers a wide array of activities.

Bouldering
Once you make it down to the creek, follow the trail that leads downstream. A couple of massive boulders will appear to your left. These are known as the Putah Creek Boulders and more information can be found on how to properly climb them on mountainproject.com.
Precautions: Beware of poison oak, wear rock climbing shoes, bring a crash pad, and have a partner spot you.
Swimming
The current is not particularly strong, but if you are not a confident swimmer, I recommend staying waist deep and enjoy skipping rocks instead! The creek fluctuates in-depth and can get very deep in some spots. When I was a kid, my dad and I would wear life vests and let the current take us downstream until we decided we wanted to get out. Then, we would hike back up the road and do it again! Jumping off of the massive boulder in the middle of the creek is fair game for adrenaline junkies. I remember my dad imploring me from the banks while I stood at the summit (a mere 10 feet) and finally gaining the courage to take the leap, overcoming physical fear. Even as an adult it takes a little while for me to build up the courage to jump off of it, but I am always glad I do. And it is always a good idea to look before you leap!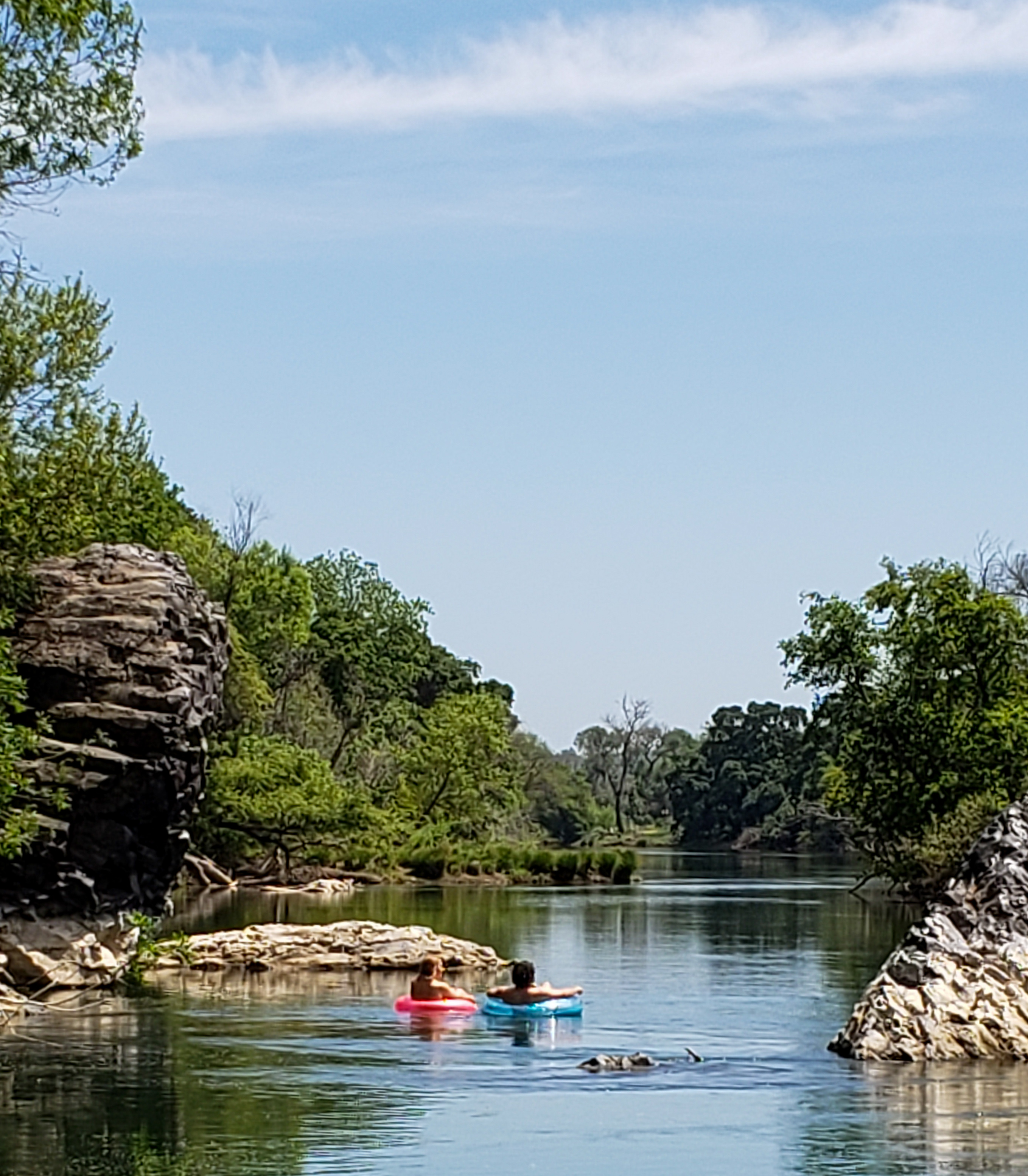 Slacklining
There is a spot to set up a slackline between the rock in the middle of the creek and the boulder left of it which is on the trail. There are bolts already set up and ready to go for those of you who know the technicalities behind slacklining.
Berryessa Brewing Company
Don't leave without trying a beer at Berryessa Brewing Company! Featuring live music and a kid and dog-friendly environment, this is a fantastic place to unwind with a Double Tap IPA or a delicious meal from a visiting food truck after having spent a couple of hours in the sun. Be mindful that their hours are limited to weekends. On Thursday and Friday, they are open from 3pm-8pm and on Saturday and Sunday, their hours are 12pm-6pm. Or hit up Healthy Life Shakes and Cafe on the way out for a fitness-goals friendly meal to take with you!
For adventure seekers who are looking to beat the heat, the Putah Creek Trailhead is the spot to go. It is a hole-in-the-wall kind of adventure because not many people spot the small, dirt parking lot from the road on their way to Lake Berryessa. Those who are on their way to the world-famous Glory Hole have no idea that they are passing a cornucopia of recreation. While I highly recommend the Glory Hole, add the Putah Creek Trailhead to your itinerary. Bring a blanket, a picnic, your rock climbing shoes, and your loved ones to see the embodiment of summer fun in this haven.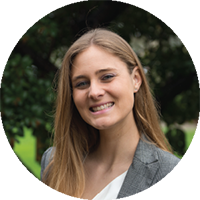 About the Author: Summer recently graduated from UC Davis with a degree in Spanish and French with the hopes to travel around the world. She can be found writing on her blog seriouslysummer.com or catching waves in the Pacific Ocean.