Top 10 Free Things to Do in Vacaville
So, it's almost the weekend and you are looking for something to do. Problem is, most things cost money, right? Not true! We've put together a list of ten free things to do in Vacaville, CA.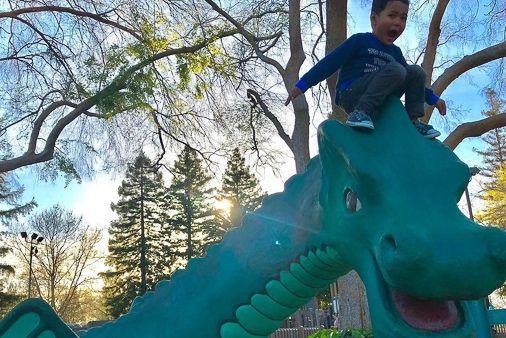 Who said there weren't any free things to do in California? With the help of some of our Facebook fans, we've compiled a list of fun, free (and a few nearly-free) and exciting things to do in the Vacaville area.
1. Andrews Park
Home of the Creekwalk in Downtown Vacaville, this park has year-round events like live music and festivals that are free or nearly free to attend. Either way, Andrews Park offers cheap things to do in California. Bring your family and pets to enjoy the beautiful scenery, enormous wooden playground, picnic tables and walking trails in this 18-acre park!
2. The Center for Freedom & Flight
Looking for fun, educational, and free things to do in Vacaville, CA? Located next to the Nut Tree Airport, the Center for Freedom and Flight is a large, lofty museum dedicated to all kinds of historical aircraft, with a special focus on the history of aviation in Vacaville. See historic planes up close, plus photos and mementos from the many famous fly-ins that Vacaville has seen over the years. The museum has free admission, but like many free museums in California, donations are gratefully accepted.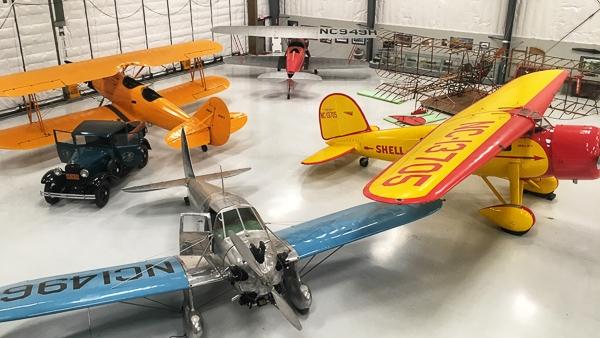 3. Lagoon Valley/Pena Adobe
Pena Adobe Regional Park is located just off Interstate 80 in Vacaville and is home to the Pena Adobe Home. This California State Historic Landmark was built in 1843 and offers amazing hiking trails! Take a friend, dog, or kids and experience something different in the heart of the rolling hills. Check out our Insiders Guide to Lagoon Valley before you go for even more info!
Photo: @adventureswithmeems

4. Vacaville Museum

While not exactly one of the free things to do in Vacaville, CA (adults are $3), the Vacaville Museum continuously promotes the value of community heritage. Since 1984, Vacaville Museum has produced over 40 exhibits, as well as numerous publications important to the history and sense of place of Solano County.

5. The Historic Homes Walking Tour

Starting from Vacaville Museum, the historic homes tour takes you on a stroll through downtown and through time as you learn about the unique history of some of Vacaville's oldest residents: the homes on Buck Avenue. Researched and presented by the Vacaville Museum, the historic homes guide can be picked up at the museum or at the Visit Vacaville Visitors' Center.

6. Window Shopping
It's one of the free things to do in Vacaville, CA until you buy something. The Vacaville Premium outlets are among the best shopping in all of Solano County. Over 120 designer and name brand stores call the Premium Outlets home and we're sure you'll find something for everyone!

7. Hume Grove

Located a little ways down the trail at the end of Butcher Road, Hume Grove is a small slice of coastal redwoods found right here in Vacaville. Originally planted in 1982, the site honors Jack Hume and contains a variety of native plants in addition to the stately redwoods. The picnic tables set among the trees make the perfect shady, cool spot to stop for a mid-hike picnic.

8. Farmers' Market

The Farmers Market (located Downtown in Andrews Park) runs from May through October on Saturday mornings. It is a great place to meet local vendors, get free samples of fresh produce, and usually, see a little live entertainment.

9. Nut Tree Plaza

While the Nut Tree has changed a lot over the years, this place still has plenty to offer! The Plaza and Kids Corner feature free rides and activities for kids that range from replicas of the original hobby horses, seesaws and playgrounds for little kids and big kids. For just a few dollars, you can also get tickets to ride the Historic Nut Tree Train or the carousel! You can also check out our guide to getting nostalgic at the Nut Tree.

10. Vacaville Art Gallery

At Vacaville Art Gallery, you'll find rotating shows of art from members, locals, juried and non-juried exhibitions by guest artists and more. Set in a historic Victorian home, the art gallery itself is a work of art that is well worth seeing! The gallery has free admission but donations are gratefully accepted.

So where are you headed? Post on social media using the hashtag #ilovevacaville if you stopped by any of the spots above and share with us how you liked it!

Looking for more free things to do Vacaville, CA? We just created a free events section in our events calendar.
---