Shining Bright in Dark Skies
I remember my first time in Los Angeles. I looked up at the sky and actually sobbed a little because I realized the people who live there are accustomed to a starless sky. The light pollution squashed any chance of seeing astronomical events. "Do they even know what they're missing?" I thought. The sky I grew up with, I'm sure, might not be up to par with the night skies of Lake Tahoe or Joshua Tree, but Vacavillians also have a few humble spots to view an unobstructed, Californian sky (check out this blog to find a few of our favorite sunset viewing spots). This summer, don't stop exploring just because the sun has gone down. Make the most of summer nights and explore these astronomical events. Not only will you be able to watch the stars, but if you sit quietly enough, nightlife creatures might allow you to take a peek at them. Bats, coyotes, owls, opossums, are among the creatures who call Vacaville home.
When to View
Take time to lay down, be silent, and ignore the chaos of a busy life. You might be amazed at what you discover... so take advantage of these viewing opportunities in summer of 2019:
July 9: Saturn will be at opposition. This means that Saturn is in an optimal viewing position. From Vacaville, it will be visible between 21:26 and 04:55 in the south-eastern horizon.
July 13: Conjunction of the Moon and Jupiter. This means that the two will make a close approach. They will become accessible at around 00:42 and viewable in the southern horizon.
July 16: The Full Moon will steal the show this night as its brightness will dim the stars. A moonlit picnic anyone?
July 29: Aquarid meteor shower. It is likely you will see about five meteors per hour. In the south-eastern hemisphere, look at the darkest parts of the sky to spot the meteors!
August 12: Conjunction of the Moon and Saturn. They will reach their highest point in the sky at 22:46. The most apparent spot to see the conjunction will be at 29 degrees above the southern horizon.
August 13: The Perseid meteor shower will reach its maximum activity rate. In Vacaville, the best time to see it will be at midnight, looking towards the north-eastern horizon. A whopping 34 meteors per hour can be spotted.
Where to View
My favorite place to watch the night sky has always been from the comfort of my own backyard, but those who are visiting or who live in an area of town that is exposed to a lot of light pollution can also try setting up in a vacant parking lot, being respectful to those who own it, of course. Other options for optimal viewing include the Browns Valley Open Space Preserve, the Alamo Hills, at the end of North Alamo Drive, or at the top of Mix Canyon Road near the trailhead for Mount Vaca, all of which offer an amazing view of Vacaville.
Resources for Adventurers
I have found stargazing the perfect way to practice patience as well as introduce awe into my life. We might see the stars often, in passing, but do we really take the time to look at them? In-the-sky.org has been one of the most helpful resources for a beginner such as myself. It offers really clear instructions on how to best view astronomical events in your area all year round. Night tends to be associated with either myths of ghosts or werewolves or sleeping or partying. This summer, let's give night its proper association word: adventure.
Sources:
Ford, Dominic. "The-Sky.org." In, in-the-sky.org/index.php.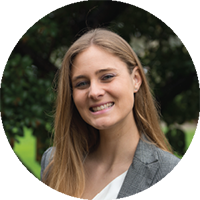 About the Author:
Summer recently graduated from UC Davis with a degree in Spanish and French with the hopes to travel around the world. She can be found writing on her blog seriouslysummer.com or catching waves in the Pacific Ocean.