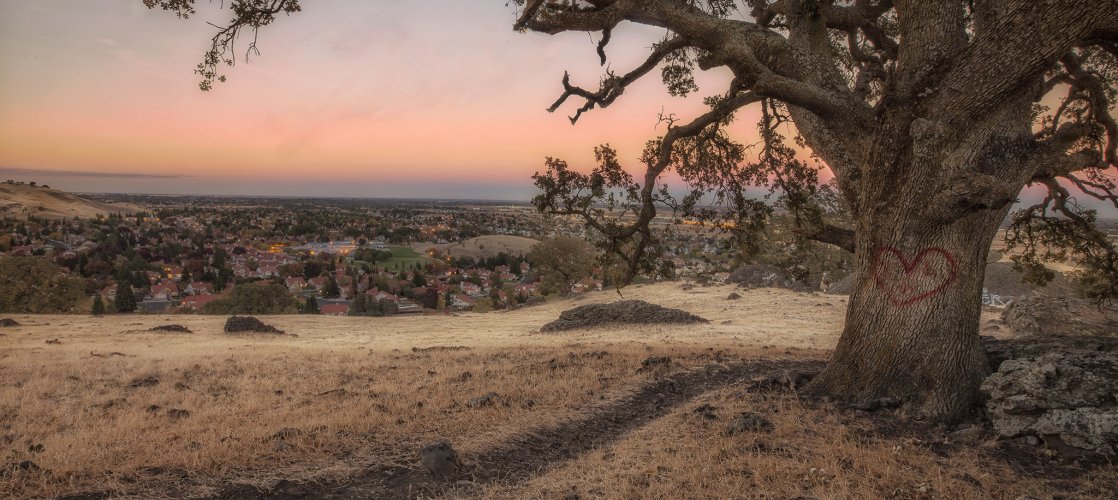 Visitor Resources
Affordable Homes, Old-Fashioned Charm and Friendly People in our Vacaville Community
Nestled amid scenic, rolling hills studded with oak trees, Vacaville is ideally situated between San Francisco and Sacramento. Long renowned as a productive orchard-farming region, our beautiful Vacaville community has evolved into one of California's most vibrant cities. Yet despite its growth, we still provide a safe and wholesome small-town environment with affordable housing and plenty of upscale amenities. No wonder RelocateAmerica.com voted Vacaville as one of "America's top 100" places to live!

Vacaville is ideal for professionals and families. Our job sector is booming, with leading biotech firms such as Genentech, Novartis, and Alza making the city their home. In 2009 Genentech expanded its current facility – making it the world's largest biotechnology manufacturing plant.

Although Vacaville boasts leading-edge technology and industry, it retains a genuine, old-fashioned sense of community, where most of the locals know your name. Stroll through our historic downtown area, a charming collection of shops and restaurants. Explore Buck Avenue, which showcases exquisite Victorian-era homes and mansions. Enjoy a summer concert during CreekWalk or attend an old-fashioned Christmas Tree Lighting. Take advantage of fantastic cultural events and outdoor recreation. Experience a new definition of "family-friendly" at this warm and welcoming Central Valley community.

To know how to get to Vacaville CA, click here.

Learn more about Places of Worship in Vacaville.

Find Vacaville homes for sale and information on Vacaville real estate here.
One of the Most Enchanting California Central Valley Communities
Vacaville is one of California's most unique and dynamic places to visit, shop, stay, and play. A short drive from San Francisco and Sacramento, this scenic locale offers excellent performing arts venues, restaurants, shopping, and outdoor recreation.