Chef Joey M. Jaraba Jr., a culinary graduate from Lederwolff Culinary Academy, began his culinary in an unlikely but useful location, a popular truck stop in Fairfield, CA. After less than two years at Lou's Junction, Chef Jaraba worked his way through many small restaurants and kitchens throughout Solano and Napa County. During his year as Sous Chef at Hiddenbrooke Country Club, he became the Personal Chef to players for the LPGA and Samsung VIPs.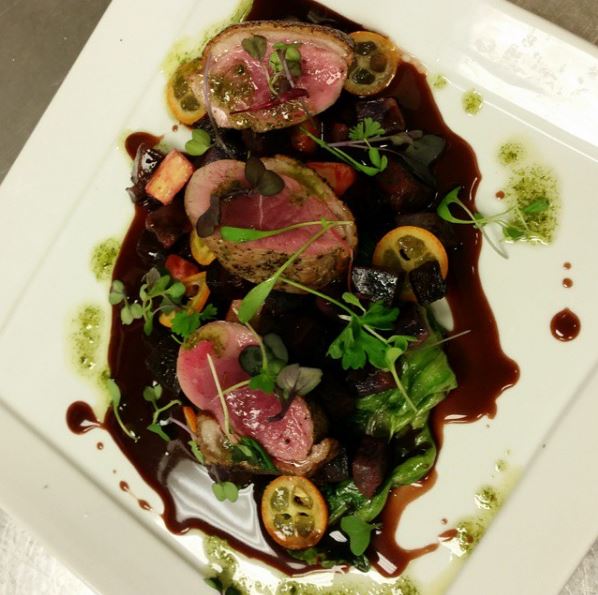 Maple leaf duck breast with a ruby port wine demi glace and tarragon oil, served with braised escarole and roasted root vegetables
Only in 1999 was Chef Jaraba able to gain complete control of his kitchen when he became the Executive Chef of Stars Recreation Center in Vacaville, CA. Not only is Stars home to 40 lanes of bowling, Q-ZAR laser tag, pizza kitchen, four banquet rooms and areas, but is home to one of the hidden gems of Solano County, City Sports Bar and Grill. It is in this kitchen that Chef Jaraba blends his professional culinary training with influences from Filipino, Asian, and Italian cuisines.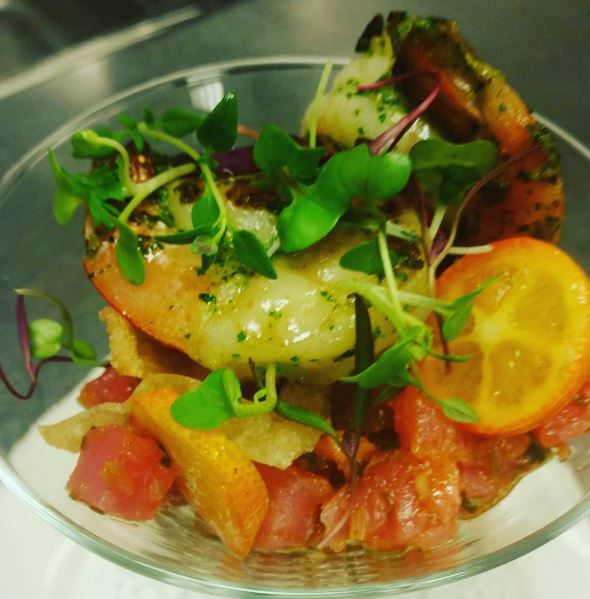 Cilantro jalapeno crusted prawns and ahi poketini with kumquat and won ton strips
2016 has been an especially exciting year for Chef Jaraba. In Februrary he was invited to put his skills to work at the Superbowl 50 VIP event at Levi's Stadium, and this was followed by an appearance at the exclusive Pebble Beach Food & Wine Festival as well as an invitation to the 2016 Beverly Hills Food & Wine Festival. Chef Jaraba's varied experiences have enabled him to acquire a well-rounded palate, mixing his global influences with modern American cuisine deeply rooted in farm-to-table principles.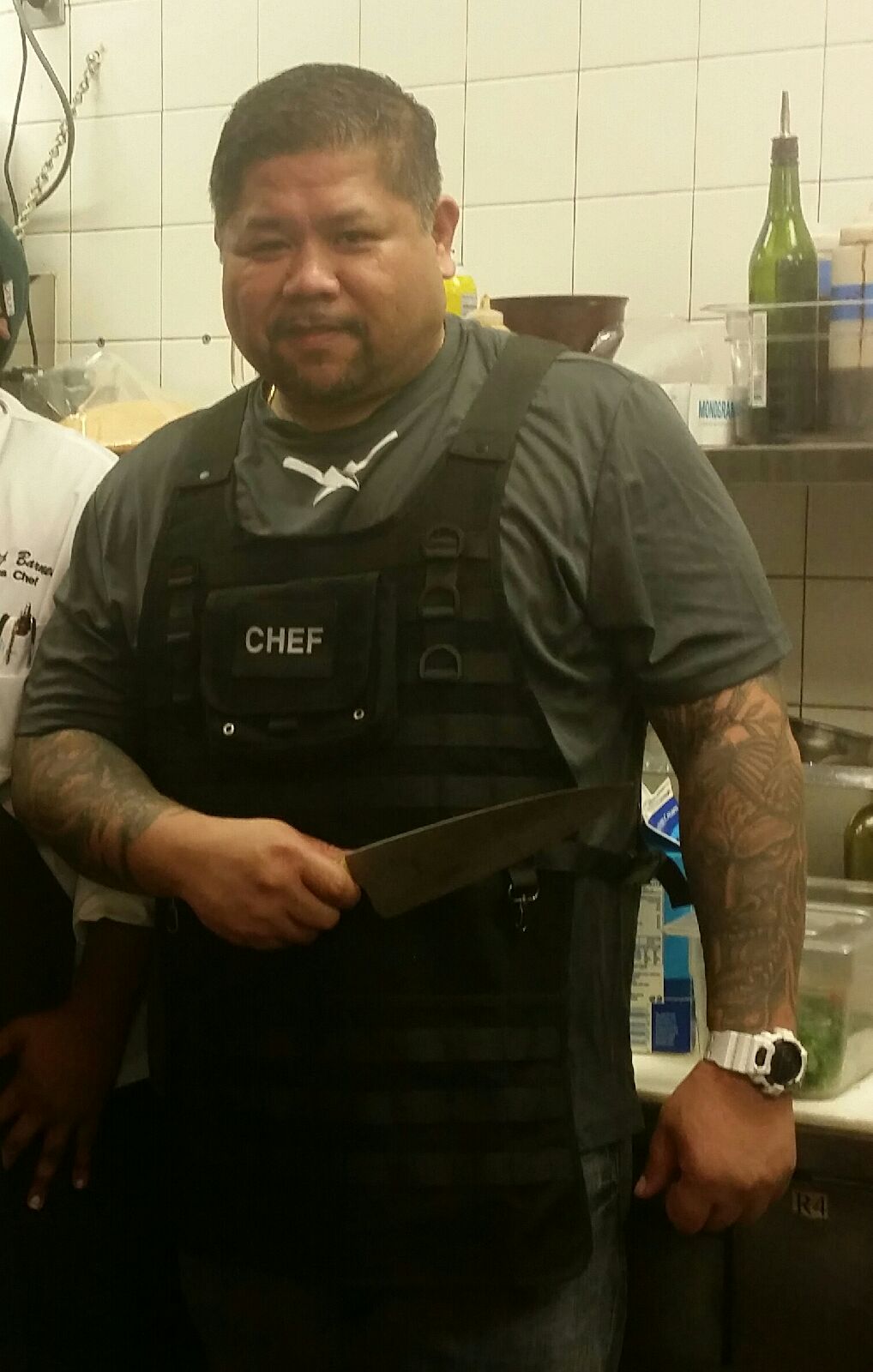 Visit Vacaville is proud to feature Chef Jaraba in our 2016 Spring Farm to Table Dinner at Soul Food Farm in Vacaville. He will be preparing one of the main courses of the evening, a Casa Rosa Farms Pork Belly Adobo with pickled onions and radish, served with over-easy Soul Food Farm eggs and garlic chip rice. For tickets and more information on our wonderful Farm to Table Dinner event, click here.