On July 27th of 2019, Visit Vacaville hosted our 3rd Annual Farm to Table Dinner, highlighting the freshest seasonal flavors of the area with 5 courses prepared by some of Vacaville's best chefs, paired with local wines from the Suisun Valley wine region. Dates for the 2020 have not yet been announced, but you can be among the first to know:

This year's dinner took place on the 300 block of Main Street, with a single, long community table and family-style servings. What better way to bring the community together in celebration of the area's rich history and vibrant farms, orchards, ranches, and wineries? Don't forget to explore our local farms and produce stands for even more unique, fresh-from-the-farm adventures, too.
The 2019 Menu:
Meet the Chefs
Our featured chefs crafted unique dishes that showed off the bounty of the area, and paired them with wines graciously provided by the Suisun Valley wine growers. Chosen from a variety of culinary backgrounds and styles, these are the chefs that created our 2019 Farm to Table menu:
Appetizer Course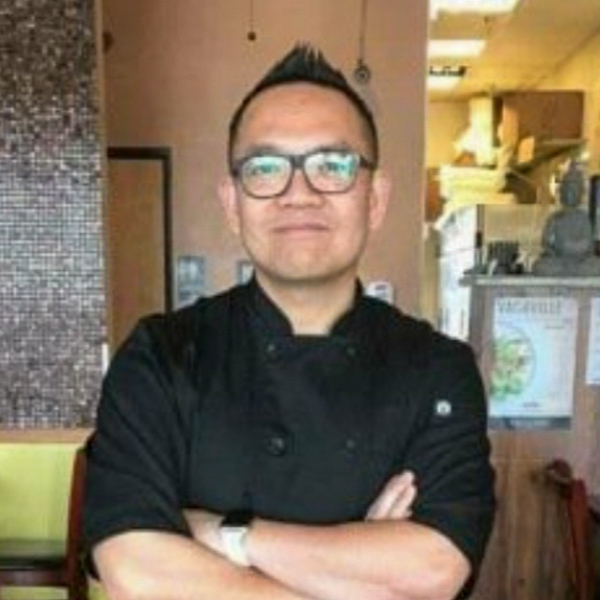 Andy Poomsan of Buddha Thai Bistro and Rice Barn Thai Eatery and Wine Bar
Andy graduated with a Bachelor's degree in Hotel and restaurant management from Bangkok Thailand and won a scholarship in hotel and restaurant management in Knokke, Belgium. He is the Chef and Owner of Buddha Thai Bistro and Rice Barn Thai Eatery and Wine Bar.
Salad Course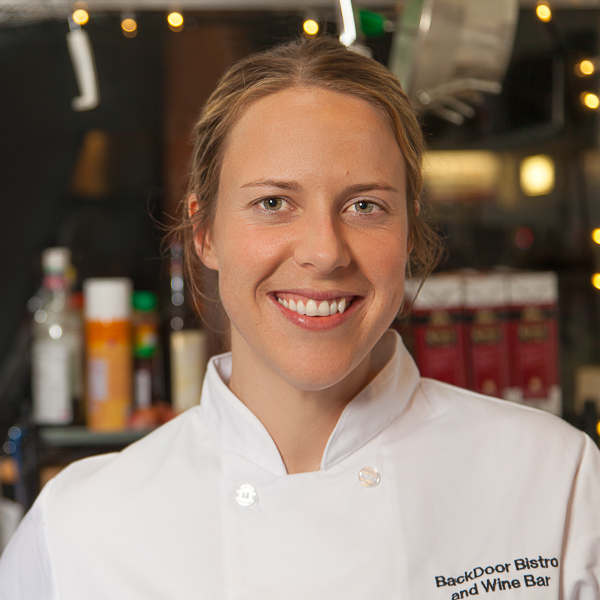 Lindsay Chelini of Backdoor Bistro and Wine Bar
Lindsey grew up in Vacaville, graduating from Vacaville High School. After a degree in business from Humboldt State University, she felt a need to explore the culinary arts, and so she did, graduating from the Napa Valley Cooking School in St. Helena. She worked for over two years for the Solage Resort in Calistoga at Solbar, a Michelin Star restaurant . She later also worked doing catering for her father's wine business. She dreamed that she might one day have her own restaurant - with this hope, through hard work, creativity, and a little bit of magic, this dream became a reality; and thus BackDoor Bistro was born.
Entrée Course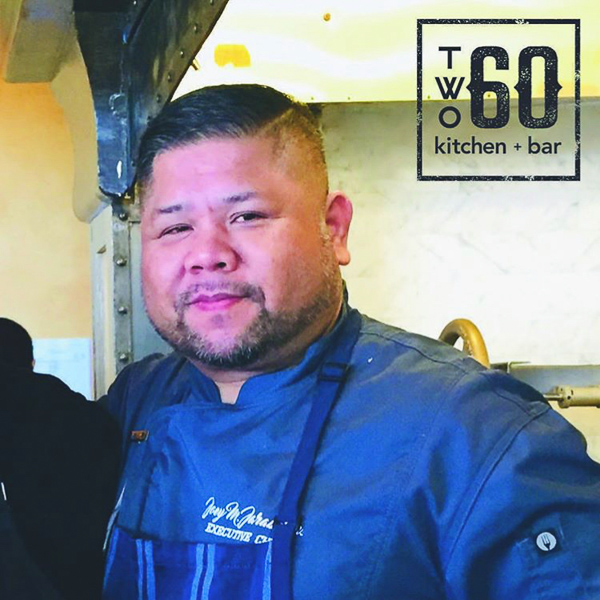 Joey Jaraba of Two60 Kitchen & Bar
From a humble childhood in the Philippines to an award-winning culinary career, Chef Joey Jaraba, Jr.'s singular experience makes him uniquely equipped to serve as Executive Chef for Two60 Kitchen + Bar, the new and exciting restaurant in the Cordelia projected to open in November 2019. Over the last 23 years, Chef Jaraba has developed a career out of fusing his own background with the taste of new locales, enhancing his classical training from the Lederwolff Culinary Academy with stints at Bridges Restaurant, The Vine and Spirits at Bridges, Hiddenbrooke Country Club, Lou's Junction, Dadamo's Italian Eatery, Mullin's Pub and Grill, Mimo's Deli and Stars Recreation Center. His resume also includes earning the title of Certified Master Taster and working as a judge for the prestigious American Culinary ChefsBest Award in San Francisco. Additionally, he has worked as a personal chef for LGPA players, in the VIP suits for Superbowl 50, and with numerous celebrity chefs in Pebble Beach and Las Vegas, earning himself the distinction as one of the hot up and coming chefs from Beverly Hills food & Wine.
At Two60 Kitchen + Bar, Chef Jaraba looks forward to featuring Nouveau California Cuisine heavily influenced by the styles of the French, Italian, and Pacific Rim. Chef Jaraba's varied experiences have enabled him to develop a well-rounded palate, blending modern American cuisine with global influences to create a menu deeply rooted in farm-to-table principles.
Entrée Course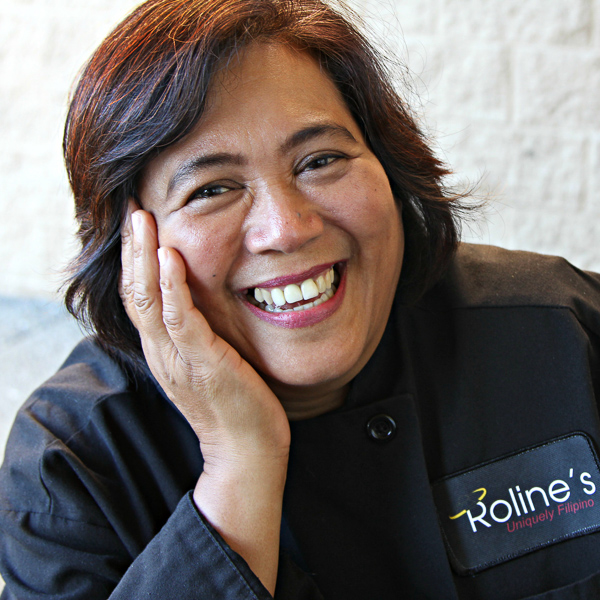 Roline Casper of Roline's Uniquely Filipino
Chef Roline Casper came from humble beginnings. Being raised by a single working mother, she spent most of her time during the summer in her grandmother's kitchen in the Philippines, where she was cooking savory dishes for her visiting grandchildren. While being her grandmother's kitchen assistant and official taste tester, she developed an appreciation for the hard work put into the. She was inspired by how food brings family together and how it mirrors one's cultural history. Her position as owner and Chef at Roline's Uniquely Filipino reflects her mission to educate and promote Filipino culture through her food.
She graduated valedictorian from the Napa Valley Cooking School in St. Helena under Chef Barbara Alexander with an emphasis in classical French cooking. Chef Roline staged at Michelin-starred restaurant, SingleThread, and worked as an extern at Morimoto in Napa. Presently, she is a guest instructor at her alma mater under Chef Elena Sirignano. In April 2019, she was invited to be a UC Davis keynote speaker where she shared her experiences of how and why she became a Chef to young, budding minds.
Dessert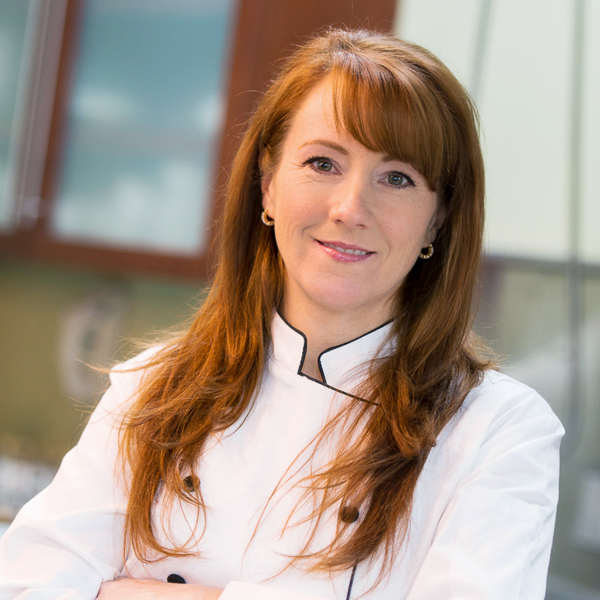 Erica Marie of Erica Marie's Catering
After graduating from the Culinary Institute of America at Greystone with a Culinary Arts Degree, Erica opened Erica Marie's Catering in Vacaville. Her passion to bring joy to people through food has drawn a loyal following in private and corporate circles. Her philosophy of impressively easy cooking makes the most of fresh, seasonal ingredients in a way that will inspire clients and guests to experiment in their own kitchens. In addition to private and corporate catering, Erica Marie's offers weekly Dinner to Go meals and hosts a seasonal upscale dining experience called The Tasting Table.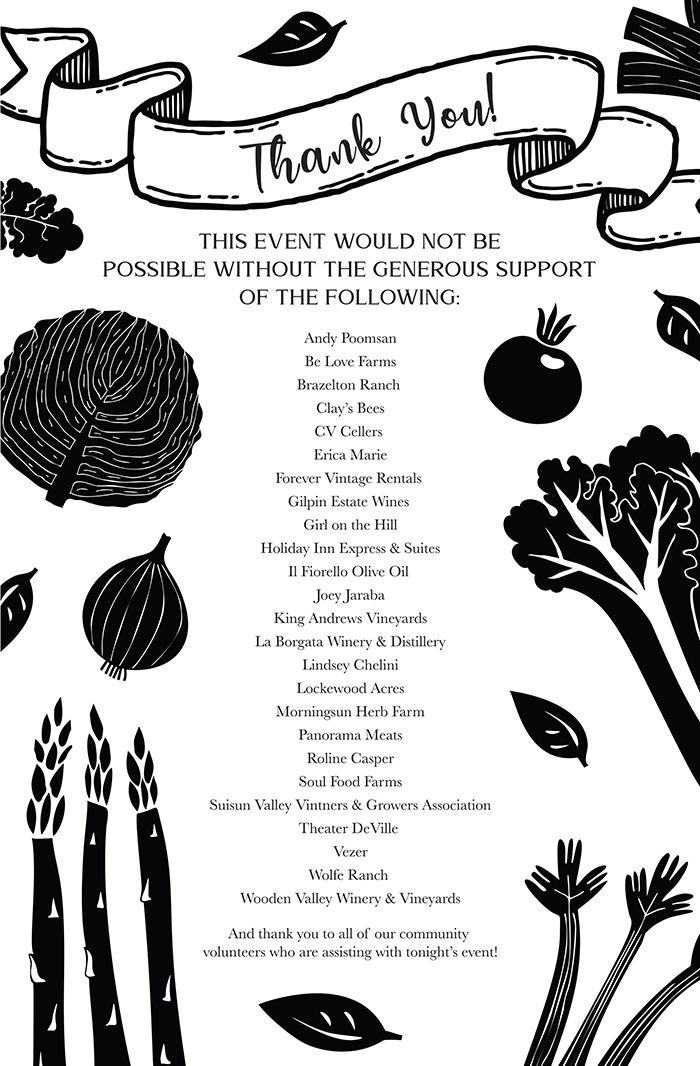 Interested in being part of the dinner as a member of our Volunteer Squad? Sign up below!