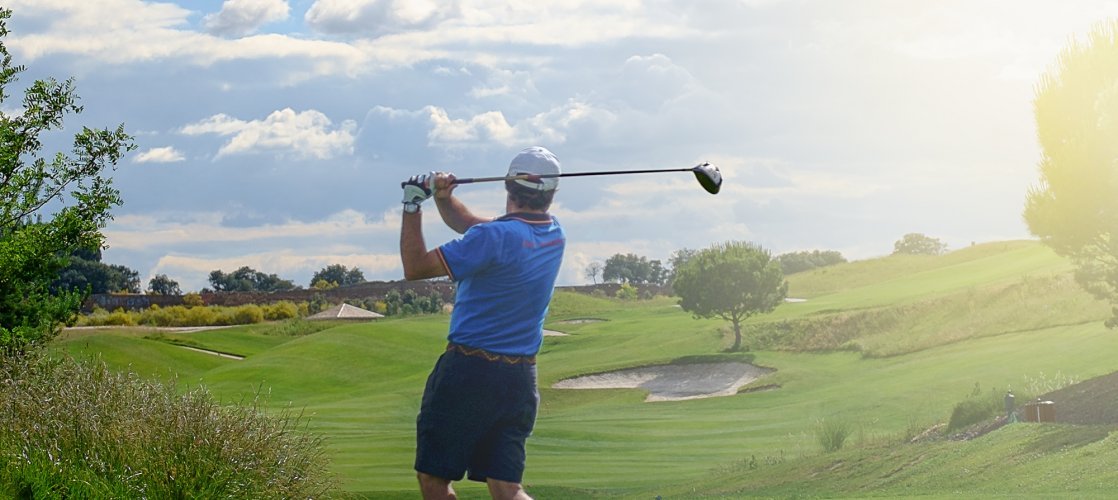 Vacaville Golf Courses
Well-kept greens surrounded by picturesque rolling hills and oak trees make for a perfect golf outing during your Northern California vacation.
A great way to relax during a business trip or have some fun while traveling for leisure is to discover the local links and send a golf ball or two into the air. Visitors looking for Vacaville Golf Courses will be pleased to know there are three 18-hole regulation length courses within 10 miles of Vacaville and a total of 7 golf courses within 20 miles. Whether you're a beginner, an old pro, or just looking to hit a bucket o' balls at a driving range, Vacaville has a good variety of courses nearby with tee times to fit any schedule. Vacaville is also home to the office of NorCal PGA, hosting several golfing events annually from Fresno to Reno.
Golf Courses Near Vacaville, CA
The most accessible golf courses near Vacaville, CA are Paradise Valley Golf Course, Cypress Lakes Golf Course, and Rancho Solano Golf Course.
Paradise Valley Golf Course
As the longest course of the 3 nearby, Paradise Valley Golf Course in Fairfield stretches 6,993 yards from the farthest tees for a total par of 72 and has a slope rating of 129. Paradise Valley is an 18-hole municipal course with the feel of a private club boasting a huge restaurant and sports bar with friendly staff. It is considered by many to be one of the best golf courses in the area because of the quality and consistency of the manicuring and the beauty of the course that is lined with mature trees and has water features on 9 of the holes. For those who wish to practice at the driving range, there are 36 tees eagerly waiting.
Rancho Solano Golf Course
Also, in Fairfield and considered the little sister to Paradise Valley, Rancho Solano extends 6705 yards in total from the longest tees which brings the par to 72 with a slope rated at 128. The bluegrass fairways are wide open and easy to hit with fast greens but don't judge this 18-hole course too quickly. The challenge of reading the elevation changes, undulations, and also the scenic natural obstacles are what make it so fun to play. It's worth mentioning that the greens are well maintained, there are 20 tees at the driving range, and the clubhouse is elegant and spacious!
Cypress Lakes Golf Course
Located near Travis Air Force Base in Vacaville, CA, this 18-hole public golf course has a slope rating of 122 on Ryegrass greens that spread 6,796 yards in length with a par of 72. Cypress Lakes Golf Course has a comfy lounge area and the Fairways Bar & Grille will keep you fueled up for sport. Many golfers enjoy the separate chipping green to practice honing their skills. The fairway, greens, and tee boxes are in good condition and kept up year-round.
No matter which local course you decide to golf, you'll find tee times near Vacaville, CA from sunup to sundown for every skill level.